A motorhome is a driver's home during his/her stay in the paddock. Rioja has been building, customizing or converting special vehicles for more than 150 years, and its niche is found in the sport, competition and entertainment sector. This custom RV is a 2-story luxury apartment on wheels, fitted out with the latest technology too.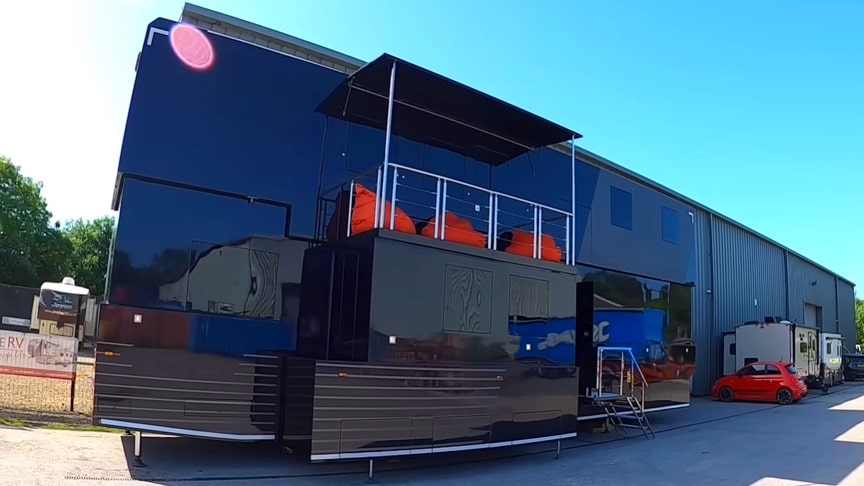 They are constructed and designed in painstaking detail, in search for greater comfort and functionality. Rioja offers personalised solutions in each project.Every vehicle is customised down to the tiniest detail, according to your preferences.
Rioja only offer the best quality with top-class materials. We have been manufacturing for more than 150 years and our manufacturing technology is so innovative that it cannot be shown in a standard vehicle.
Advertisement
Standing at over 5.5 meters high and more than 30 meters long. It features one slide-out for the living room.It has more than 80 square meters of living space, a roofed terrace, a jacuzzi, and no less than three sizable bedrooms.The ground level contains two bedrooms that sleep two each, situated at either end…source