I've been working towards a proper dyno run video, but there's been so many setbacks that I've run out of time, so this is a 'latest news' video, so i can get some other stuff done, and then sort the car out properly.Engine runs at about 6.40, but no dyno running.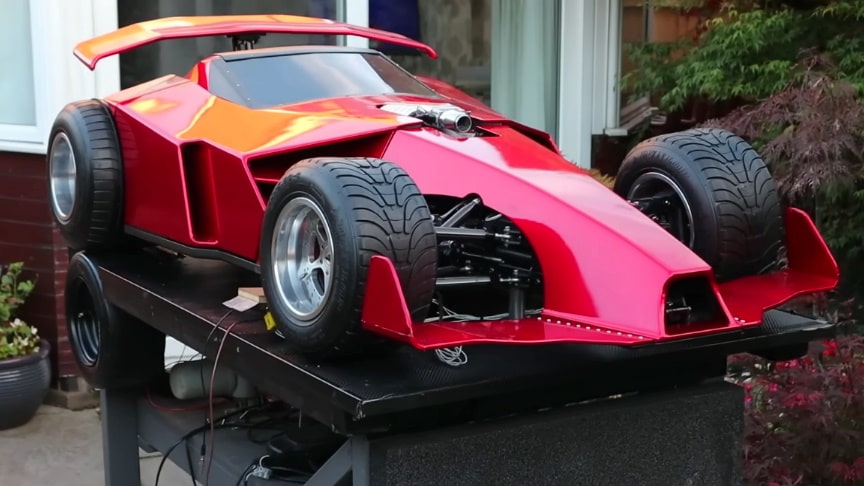 source/image: Keith57000
Built by youtuber Keith57000 this impressive hybrid RC car is built around a custom 125 cc V10 engine.The rest of the car is just as impressive as the engine.Youtuber Keith57000 has been working on this project for years and it's coming along nicely.
It started with this video of a 1/3 scale model V10 engine 125cc. Megasquirt MS3 fuel injection with full sequential ignition using COPs. 3 stage dry sump oil system and a hydraulic triple plate clutch. 10 degree offset split journal crankshaft.
Advertisement
Most 125cc engines we see are single-cylinder units in entry-level motorbikes, but what you see here is no ordinary 125. It's a hand-crafted V10, with sequential fuel injection, dry-sump lubrication and a triple-plate clutch, and yes, it runs. Keith5700 spent 2,500 hours by his own estimation to build a fully functioning V10 engine with a 125-cubic-centimeter displacement.