When it premiered in March 2000, the BMW X5 Le Mans outshone every four-wheel drive that came before it. Under the bonnet of BMW's first Sports Activity Vehicle, a 12-cylinder engine developing more than 700 hp provided powerful performance.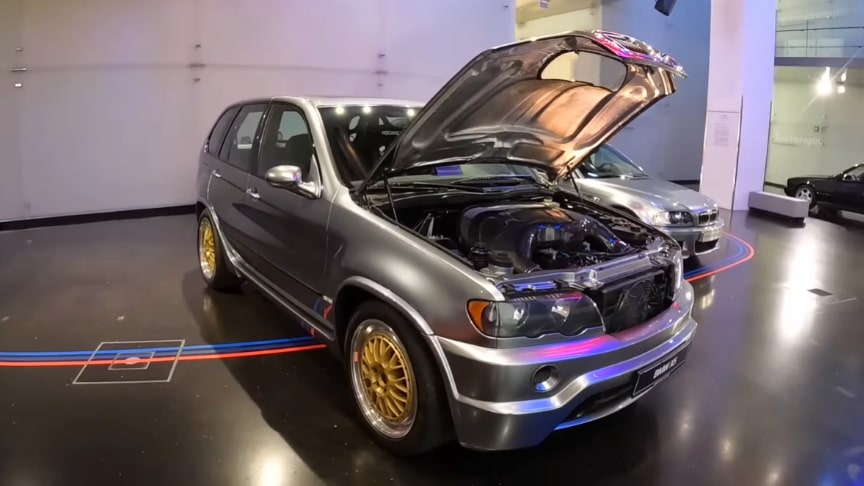 source/image: JARO SPEED
It came from the Le Mans-winning V12 LMR, which took BMW to victory in the world's toughest endurance race in 1999. A study in feasibility, Technical Director Albert Biermann once again demonstrated the impressive performance possibilities of BMW M.
In the V12 LMR, the 6.1-litre V12 engine was throttled down to around 580 hp by air intake limiters; at the time, this is what the regulations stipulated for vehicles such as the Le Mans Roadster (hence the LMR abbreviation) when racing. In the X5 Le Mans, the 12-cylinder was let off the leash.
Advertisement
Breathing freely, this experimental vehicle had up to 720 Newton metres of torque to accelerate to 100 km/h in 4.7 seconds. The official top speed of the super SAV was recorded as 278 km/h. This driving performance was unrivalled at the time and is still remarkable by today's standards in the successful SUV and SAV segments. During Stuck's record-setting drive, the BMW X5 Le Mans – setup without rear seats – even reached an incredible 311 km/h top speed.
Specifications:
BMW X5 Le Mans
5990cc / V12 / 515kw / 700hp
Nürburgring la time: 7:49,92 min !!!!!!
Vmax: 311km/h !!!!!
1 0f 1 original BMW car
2000