These amazing windmills are among the oldest in the world. Located in the Iranian town of Nashtifan, initially named Nish Toofan, or "storm's sting," the windmills have withstood winds of up to 74 miles an hour.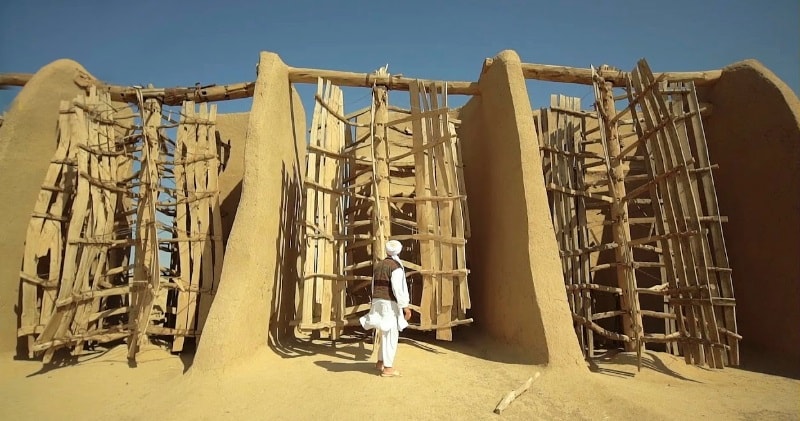 source/image: National Geographic
With the design thought to have been created in eastern Persia between 500-900 A.D., they have been in use for several centuries.Made of natural clay, straw, and wood, the windmills have been milling grain for flour for an estimated 1,000 years.
The vertical axis design is probably similar to the windmills that were invented by the Persians around 500 C.E.—a design that slowly spread through the world and which was later adapted by the Dutch and others.
Advertisement
Each of the windmills of Nashtifan is comprised of eight chambers, with each chamber housing six blades. As the area's strong, steady wind enters the chambers it turns the blades, which then turn grindstones. The structures reach up to about 65 feet in height.