With a newly designed composite cabin, a more reliable engine and a new electronic safety control system, the Cicaré SVH-4 repositions its sell for a safer and more entertaining helicopter instruction.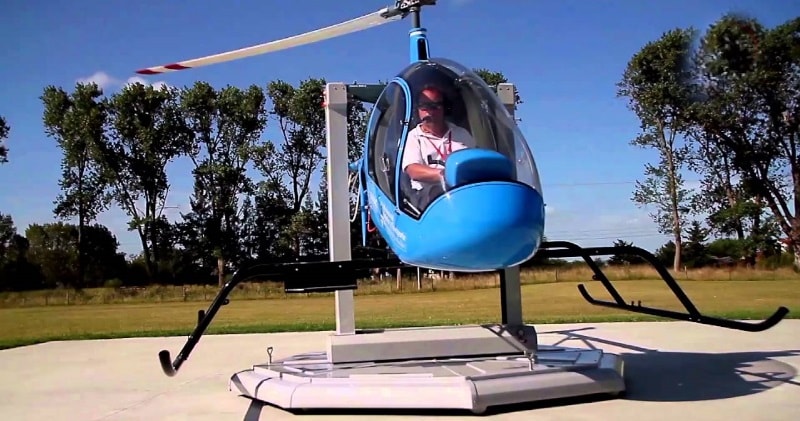 source/image(PrtSc): CICARÉ
Like its successful previous model the SVH-3 its a conventional helicopter design attached to a unique mobile ground platform which allows full and safe use of all flight controls including lift off to a normal hover at 3 ft AGL and hover taxing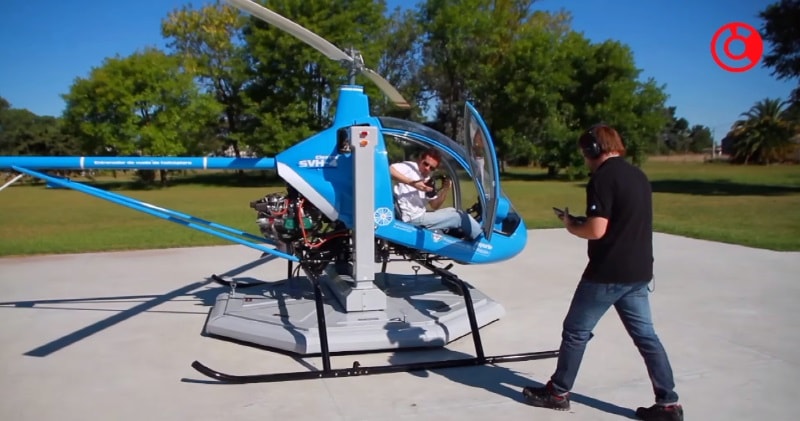 source/image: CICARÉ
The Training System is formed by a platform that has eight self-directional wheels which allow it to easily move in all directions; and an air tank that has pneumatic cylinders which allow the helicopter to rise and descend adjusting the level of difficulty during the learning.
Advertisement
The main objective of the Cicare SVH4 training helicopter is for the student pilot to gradually and naturally acquire the necessary feel and co-ordination needed to manoeuvre a helicopter.
The Cicare SVH4 helicopter can be programmed to slowly increase the sensitivity of the controls so that the student pilot can progress at their own pace – easily and safely until they are experiencing normal flight parameters.
Advantages
A reduction of between 60 and 80% in the hourly cost of flight training during the first 10 hours of the course.
Virtually eliminates the accident risk for Students and Instructors during the early training stages as well as protecting helicopters from wear/tear and damage.
Optimising skills formation and reducing stress to suit the learning pace of each unique student.
Allows Armed forces and other security agencies to economically assess the abilities of aspiring pilots before selection for recruitment.
Allows inexpensive "Back to Basics" check and training for corporate operators.
Price Helicopter Trainer Cicaré SVH4: USD 169.340* with standard equipment