There are 8 hot cylinders and 8 cold cylinders. The power output is generated by the swash plate in the middle of the hot and cold cylinder. With small generator, voltage digital display meter and LED bead. And power supply is controlled by switch.Fine Workmanship: The body and cold cylinders are made of aluminum alloy. The hot cylinders are made of stainless steel.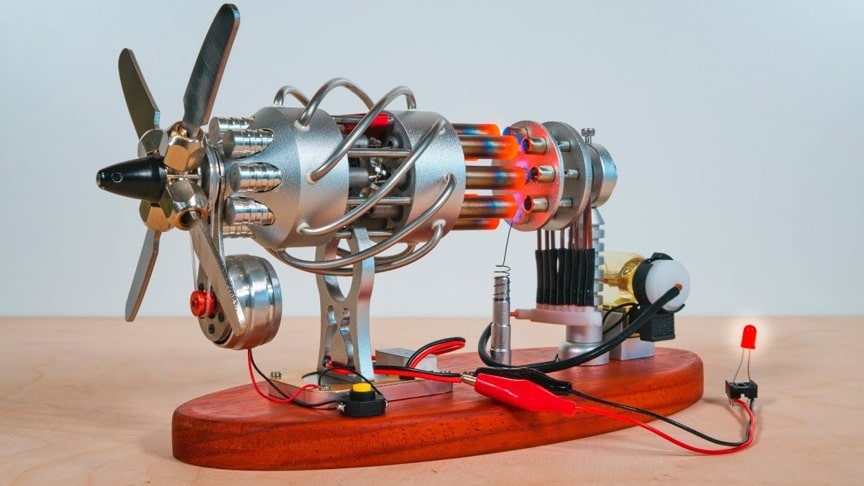 source/image: Mr. Michal
The piston is made of super hard wear-resistant glass, which makes it easier to start up with less resistance. The base is made of mahogany solid wood, which makes the whole look more high-end, delicate and beautiful.How to use: Please read the instructions before starting the operation. First press the gas tank button, then dial the upper valve and ignite, preheat for about 15 seconds.
Start by turning the propeller with your hand. A knob at the end of the gas tank can be used to adjust the firepower. Finally close the valve, stop the gas supply. The machine can stop running.Value: By operating Stirling engine, you can understand the learning structure and principle more intuitively.
Advertisement
An excellent popular science toy to help develop children's interest in learning. You can also DIY and it can be used for power generation. With its exquisite appearance and superior quality, it is the perfect choice for Enthusiasts of high-end craft collectibles.Mr. Michal