The Roper steam velocipede was a steam-powered velocipede built by inventor Sylvester H. Roper of Roxbury, Boston, Massachusetts, United States sometime from 1867–1869. It is one of three machines which have been called the first motorcycle, along with the Michaux-Perreaux steam velocipede, also dated 1867–1869, and the 1885 Daimler Reitwagen.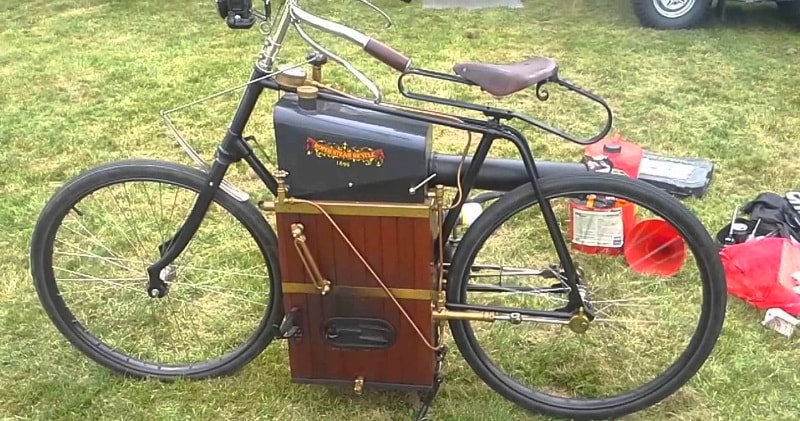 source: wikipedia/ image: Joe Hughes
Roper attached a twin-cylinder steam engine to a forged-iron and hickory velocipede frame. Roper's bike, which rolled on iron-shod wooden wheels, had a 49″ wheelbase.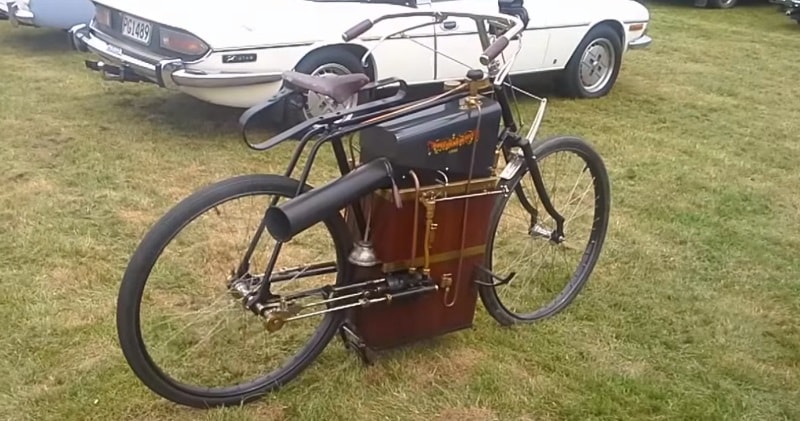 text: stanleymotorcarriag/image: Joe Hughes
He affixed one steam cylinder of 2-1/4″ bore by 2-1/2″ stroke to either side of the frame behind the seat and connected the piston rods to cranks providing a on the rear wheel axle. Solid wheels made for a very uncomfortable ride.
Advertisement
A firebox and boiler were suspended on springs from the frame between the wheels. Piston valves for the cylinders were operated by eccentrics adjacent to their cranks, and a feed-water pump was operated by the left-cylinder crank.
The exhaust steam, carried by tubing into the base of the chimney, provided forced draft to a short chimney projected up from behind the saddle. A charcoal fire heated the water to generate steam to power the engine. Water was supplied from a reservoir that was part of the seat using a feed-water pump operated by the left-cylinder crank.