The french manufacturer Darracq created in 1905 this "thing", simply putting two 4 cylinder engines together on a chassis. With no front brakes. That's it.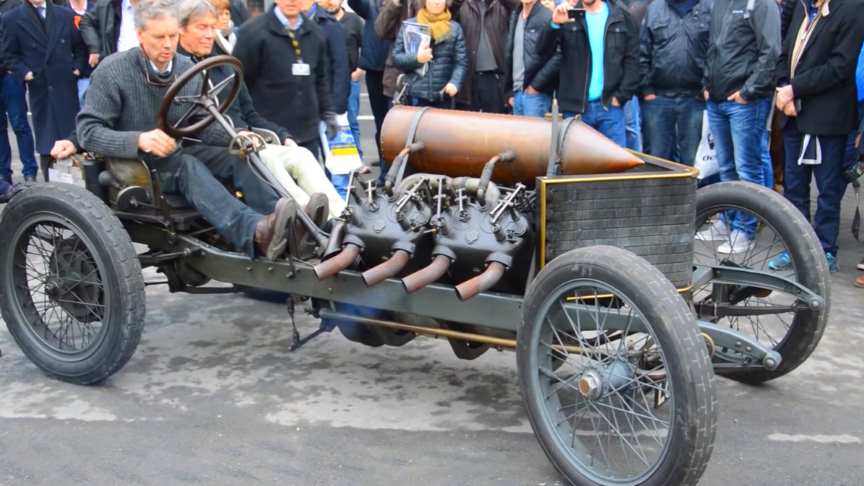 source/image: Tanks & more
This 25 Liter V8 released 200hp and can bring the car to almost 200 km/h.This "beast", coming from National Motor Museum of Beaulieu, was seen during Rétromobile 2016 in Paris, France.
This car was essentially the Bugatti Veyron of 1905, and it held the land speed record at 108 mph. In 1909 it was clocked at 118 mph at the Ostend speed trials. Can you imagine making 200 horsepower in the street back in 1905? That must be crazy!
Advertisement
Darracqs won the 1905 and 1906 Vanderbilt Cup at Long Island, New York, both credited to Louis Wagner in a 100 hp (75 kW; 100 PS) 12.7 l racer.[23] Darracq & Co also won the Cuban race at Havana.