Cyclecar Demarcay built in 1922 by Baron Edmond de Marcay.With an Anzani engine of 1000 cc 2-cylinder with air cooling.via:BernieOnAir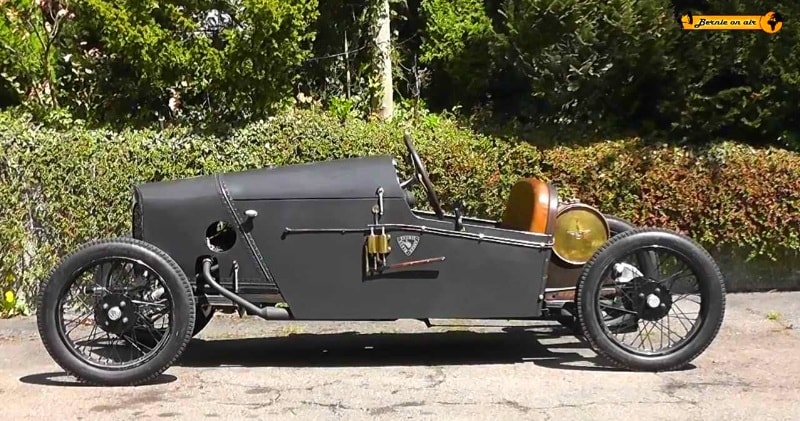 source/image: BernieOnAir
Fitted with an identical engine, but with another cylinder, as 3 – cylinder has flown over Louis Blériot in 1909 as first the English Channel.
It was built by Demarcy few cars. It is not known whether another model has survived the time.Baron de Marcay also built airships and airplanes.
Advertisement
The vehicle was equipped with an air-cooled V2 engine from Anzani with 1000 cc capacity, three-speed gearbox, cardan drive, but without differential. The weight was about 300 kg. The vehicle could reach a top speed of about 70 km / h.