At Fairbanks International Airport in Alaska,John Frisona an airfield maintenance mechanic has invented a device which he dubbed the Yeti, which is a snow and ice crusher on airport runways.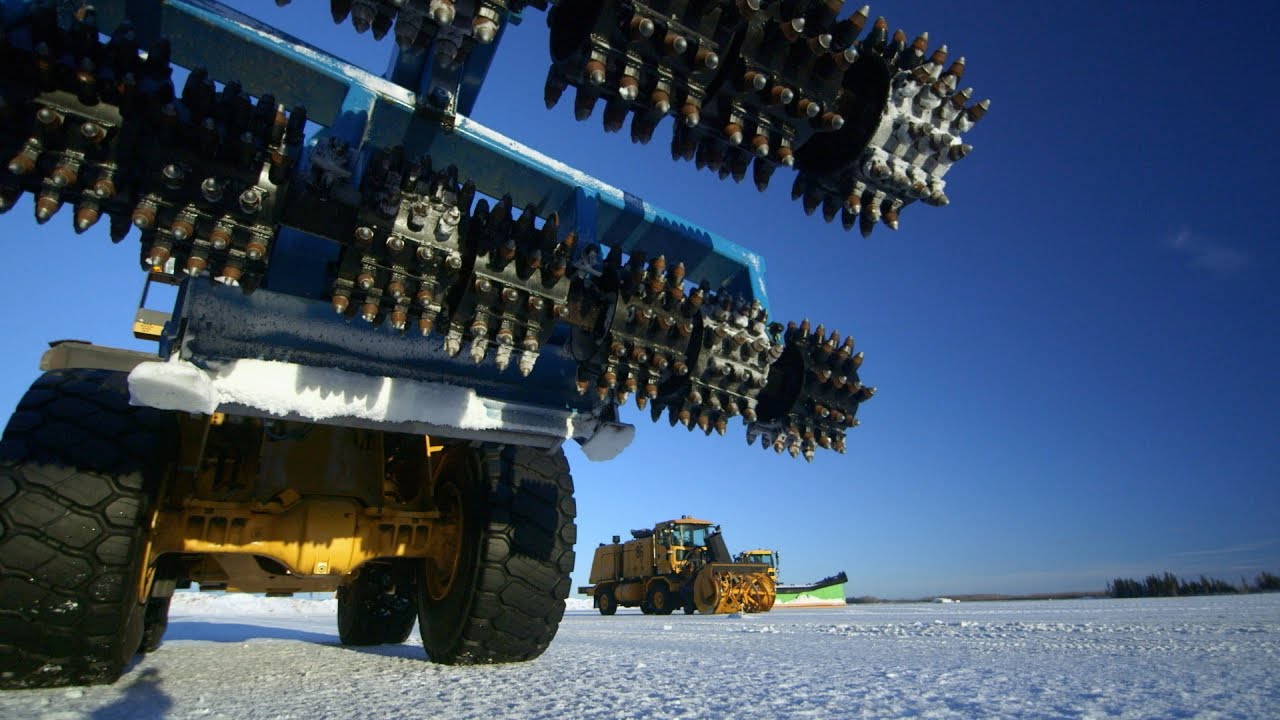 source/image: Science Channel
The Yeti's "mouth" has 588 sharp teeth! Its favorite meal? Thick ice on airport runways! The "Yeti" fractures ice on runways and taxiways by creating pockets in the ice, allowing de-icing chemicals to access the underlying asphalt faster.
Not only does the Yeti crush ice and snow more efficiently, but it costs the state nearly 50% less to manufacture than it would cost to purchase a similar commercial product.
Advertisement
The idea for this project all started with conversation about how to improve airfield maintenance, Frison said.There are already similar devices used on roads that use rotating spikes to break ice, but they are dwarfed by the Yeti.