This authentic veteran motorcycle has a lot patina and original paint. The TS25 is equipped with a acetylene lighting set and a bulb horn.The Bristol-based Douglas Foundry took up motorcycle production in 1907 with a machine powered by a horizontally-opposed, twin-cylinder engine, and the company would keep faith with this layout until it ceased motorcycle production in 1957.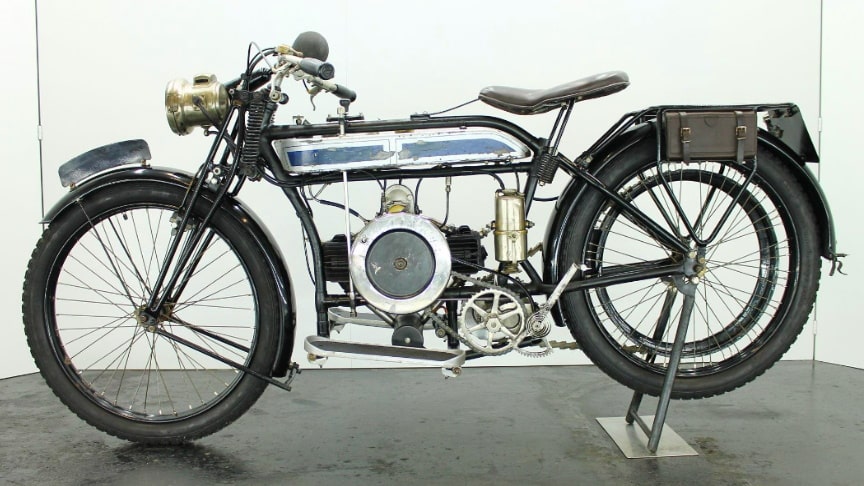 source/image: classic-motorcycle.com
Fore-and-aft installation made for a slim machine with a low centre of gravity, and the design's virtues were soon demonstrated in competition, 2¾hp Douglas machines taking 1st, 2nd and 4th places in the 1912 Junior TT in the Isle of Man. Douglas' success continued after The Great War.
In its publicity announcing the 1924 models the company claimed that 'well over 75,000 Douglas 2¾hp machines are giving satisfaction every day to their owners.' No need was seen for major changes: 'For many years now it has not been found necessary to alter the main design..
Advertisement
Which incorporated the vibrationless twin-cylinder engine, because, as a mount world famous for economy, ease of control and great comfort, it had withstood the buffeting and battering of every clime since 1908, under all conditions, in the hands of riders of both sexes and all ages.' It would be another two years before a wholesale revision by Chief Designer Cyril Pullin saw the new EW model emerge.