The Indian V-Twin mediated the picture of THE real American motorcycle. This 600cc Scout has been restored years ago to high standard. This bike has full equipment and is fitted with a lighting set, Schebler carburetor and a Corbin speedo. It is waiting to be driven on the road.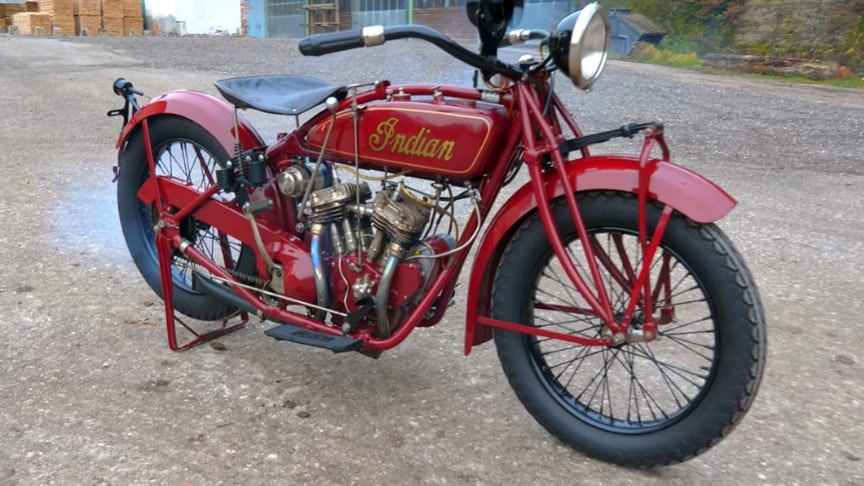 source/image: classic-motorcycle.com
Detachable cylinder heads were the Scout's big news for 1925 and two years later a 45 cu in (750cc) variant arrived, to be followed in April 1928 by the 101 Scout.
The latter featured a revised 750cc engine in a new, longer-wheelbase frame, and this medium-weight sports model would prove an immense success for the Springfield firm, so much so that its replacement in 1931 by a heavier Chief-framed model was greeted with dismay.
Advertisement
In 1932, a smaller, 30.5cu in (500cc) Junior Scout was introduced and this model – referred to as the Scout Pony from 1937 and the Thirty-Fifty from 1940 – continued in production into the war years alongside a revitalised 45cu in Sport Scout.