Darmont was a French automobile manufacturer, based at Courbevoie in the Paris conurbation, and active between 1919 and 1939.The Darmont Spécial was produced from 1926, fitted with a water-cooled version of the V-2 cylinder engine and a claimed top speed of 150 km/h (93 mph).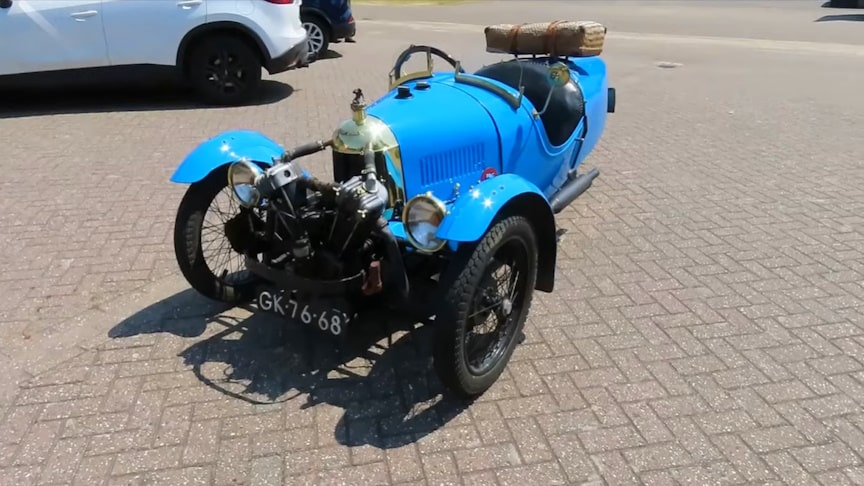 source.image(PrtSc): yesterdaysnl
During the 1930s various more luxuriously fitted out variants of the (originally rather stripped-down) Spécial appeared.The Darmont Étoile de France produced from 1932 closely resembled the Darmont Spécial.
Darmont used a huge variety of different engines in his cars: J.A.P. engines, water-cooled M.A.G. engines , air-cooled M.A.G.'s with 8 valves (beautiful engine with two inlet valves and two exit valves per cylinder! First used by Franquebalme at the Brooklands race-course in 1913 and in Argenteuil in 1921; the engine was good for a 140 Km/h) and Darmont engines.
Advertisement
For racing purposes Darmont delivered also single cylinder engines of 500cc and supercharged engines, using a chain-driven Cozette compressor placed on the left side with the 500cc single cylinder, on the right side with the 1100cc V-twins.