Check out this 1937 Studebaker Pickup. Or a coupe express to be technical that I found at the 2020 Grand Nationals Roadster Show Pomona CA.I shoot a lot of custom stuff.High end show cars.This truck is very nice and I don't think it is "Stock".Maybe even has a slight chop to it.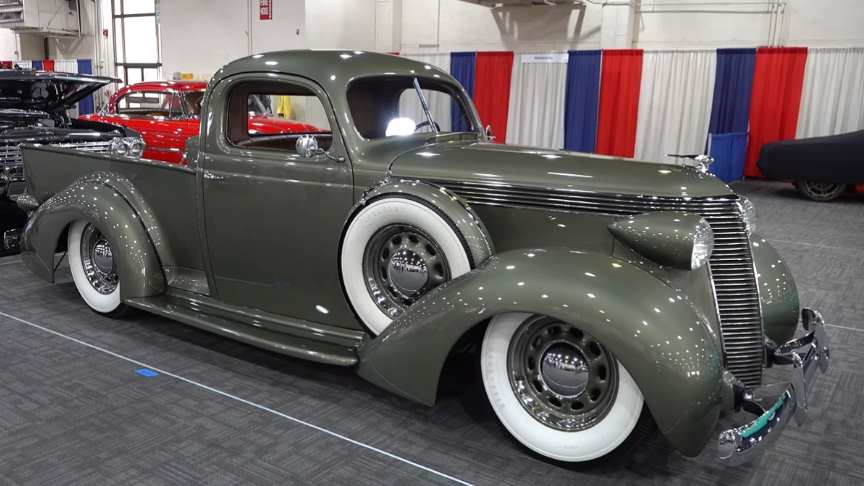 source/image(PrtSc): ScottieDTV
But it is not over done..It looks like a 1937 Studebaker Coupe Express or pickup to you and I.Just a very nice one.Covered in a greenish grey color with just enough bright work to make it pop! And to give it that classic cool look from back in the day…The interior is all custom leather and very fitting for this build.
It has a simple but classic look to it.Like.kinda western.But not.lol.Hard to put my finger on.But I like it.Wheels are period correct looking and painted body color.The tires Wide Whites to give it that old school cool look.
Advertisement
This 1937 Studebaker Pickup from the 2020 Grand National Roadster Show has a wood bed that is finished to a very high level in a color wood that works very well with the color of the rest of the truck.Under the hood looks like it maybe the engine that would have come in one of these 1937 Studebaker Coupe Express.Cool truck for sure.