With a top speed of 108 mph in 1950, this was the world's fastest car transporter and the one vehicle Jay lusted over as a kid, the Mercedes-Benz Racecar Transporter.What made the Transport so quick was the 183 cu in straight six engine with a top speed of 106mph.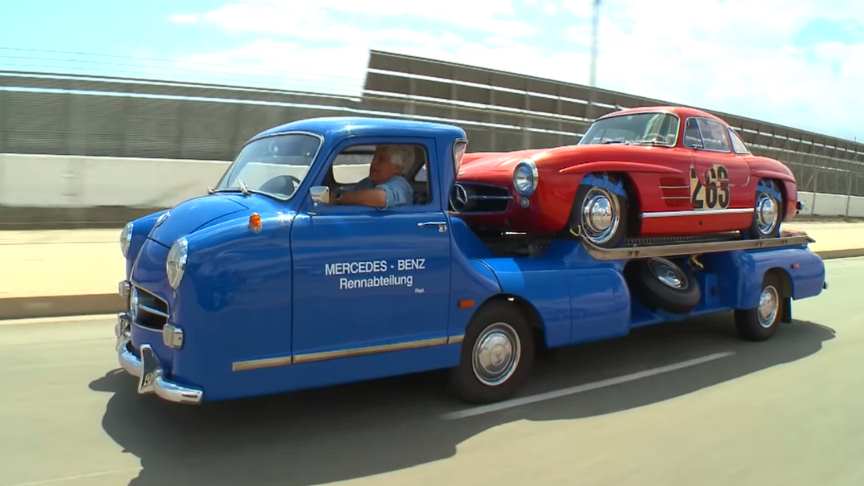 source/image: Jay Leno's Garage
The racing department used the transporter, also called the "Blue Wonder", to chauffeur its racing cars in 1955 – at speeds of up to 106 mph.Jay Leno's Garage
As the original no longer exists, the vehicle was completely reconstructed with the help of documents from the archives, Jay's replica isn't bolt-for-bolt accurate—it uses a 1980s Mercedes truck driveline.
Advertisement
At seven metres long and two metres wide Blue Wonder was much smaller than most trucks. This enabled it to travel along minor roads and those with low bridges normally inaccessible to race car transporters. It was painted in hallmark Mercedes-Benz Royal Blue.
Cylinders 6
Displacement 183 cu in
Output 192 PS (141 kW)
at engine speed 5500/min
Top speed 106 mph