MEASURING in at just 100cm tall – and 99cm wide – the Peel P50 is the world's smallest car to ever go into production.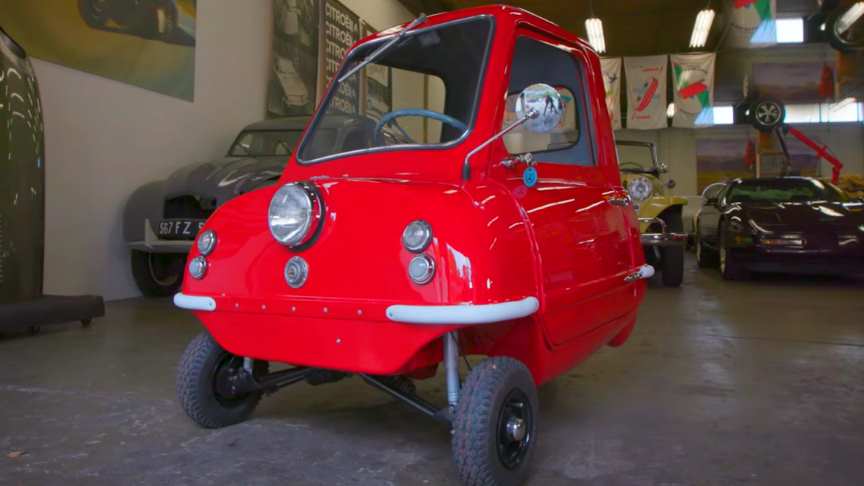 source/image: Barcroft Cars
The three-wheeled microcar was originally made from 1962 to 1965 by the Peel Engineering Company and was listed in the 2010 Guinness World Records as the smallest production car ever made, with a weight of just 59 kilograms.
With a 49cc two-stroke engine driving the rear wheel via a three-speed manual gearbox, the production model was launched in 1963, the top speed of both cars is about 45 km/h.
Advertisement
Of the 50 P50s ever produced, only 27 are still known to exist today. Canadian, Greg, is one of the owners of these rare cars, and he told Barcroft TV: "The P50 came out of the Isle of Man, basically the concept was a little car that you can use in the city"./ Barcroft Cars