American car factories of the time just weren't spec'd out to build these smaller cars, which meant Nash decided to see what the English car manufacturers could do. After all, this was the era of post-war export or die, so it was a gift for meeting those quotas. After talks with Standard Triumph, Nash picked Austin.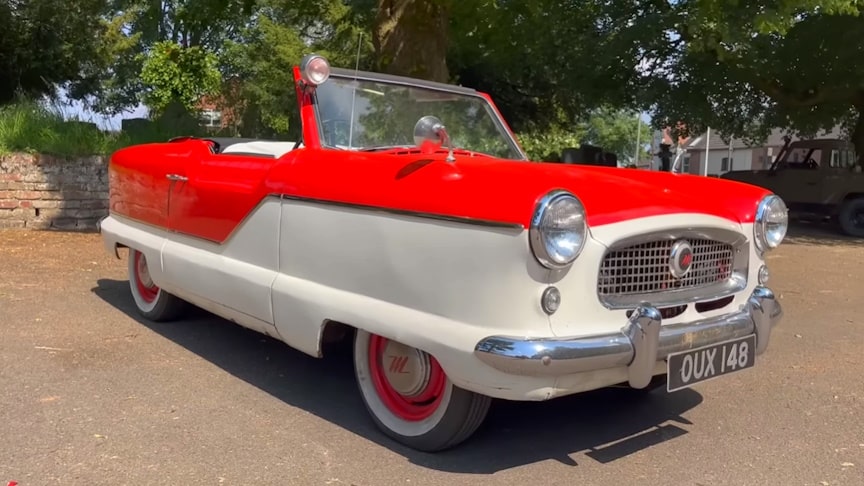 source.image: idriveaclassic
Made at Longbridge, the first cars which came off production lines in autumn of 1953, went on sale at circa $1500 – which gave the marketing strapline 'the car with the price you won't forget'.Watch the video from idriveaclassic:
The name was soon swapped from the NX1 to the Metropolitan and Early versions were fitted with the 1200cc Austin A40 engines, delivering 39bhp which was enough to push the 816kg vehicle to a top speed of 70mph. The considered competitor for the US market was the Beetle, which was noticeably slower than the 22.4 seconds to 60 which the Nash achieved.
Advertisement
Interestingly, the car wasn't available until 1957 in the UK due to Austin deciding to prioritise the American market and to ensure the export quotas were exceeded. By the time the first Metropolitans arrived in America, Nash had merged with another of the smaller copmanies, Hudson, to become American Motors Corporation (AMC). Metropolitans were badged as either Nashes or Hudsons, depending upon which dealer sold them.