Join the ultimate visit to discover the KTM X-Bow GT-XR! I'm at the home of KTM in Graz, Austria, to visit the showroom, explore the assembly line to see the production, and a first drive at the wheel of the X-Bow GT-XR. There's a lot to take in, and a crazy experience to unravel!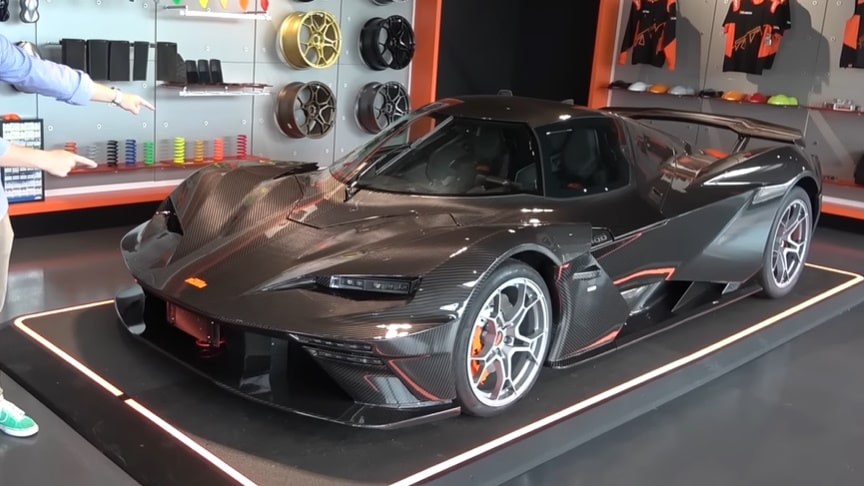 source.image: Shmee150
KTM are based in Graz, Austria, and really kicked into life with cars with the original X-bow in 2008. The car evolved over time before the introduction of the X-Bow GT2 which has now spawned the GT-X, and the road going GT-XR – the closest you can get to a purebred race car in a road-legal vehicle.
Weighing a mere 1,130kg dry (1,250kg wet) yet boasting 500ps from the Audi-sourced 2.5l turbo 5-cylinder and immense downforce, you can bet it's quite the driving experience. However, before we head out to the road, our first step is to visit the assembly line and discover the innovation processes in use for the GT-XR, despite the fairly limited number production run.
Advertisement
Then it's time to drive! For the purpose we have a satin exposed-carbon version of the KTM X-Bow GT-XR, and the immensely cool experience begins even by entry to the car with the automated cockpit cabin. Undeniably, this is a genuine race car that you can legally drive on the road; the cabin feeling, the pedal pressure required on the brake, the gearbox, and all the sensations that come from driving it.