In this video from the The SEMA Show 2022 held in Las Vegas NV, I have this 1954 Chevrolet Corvette Roadster, Restomod, Pro Touring, Hot Rod that was on display in the Spyder Lighting Booth.This 54 Vette is black with charcoal coves, I really liked that color combination, They left the chrome trim to give it a little bling.I thought was very cool! The custom brown leather interior is very modern yet still feels like a 1st generation Corvette.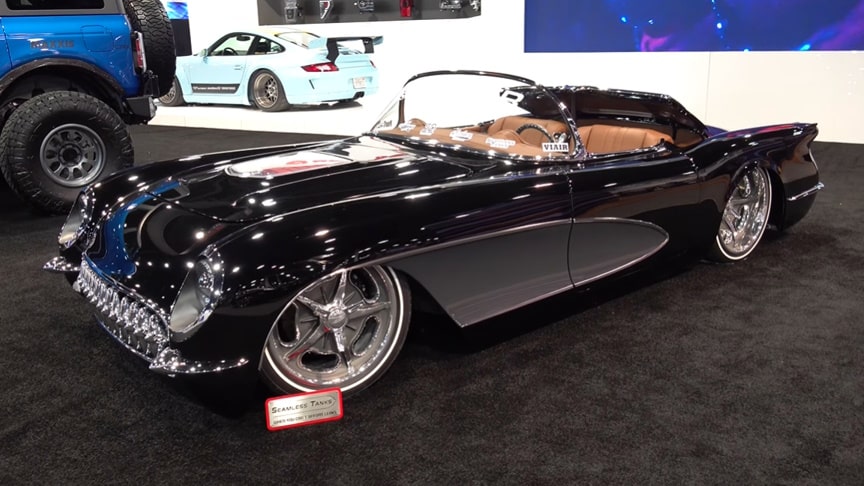 source/image: ScottieDTV
Works well with the rest of the build, A good mix of modern and classic. Wheels are always a personal choice and no one set will please every one.I like not only the wheels they chose to run on this 1954 Chevrolet Corvette from the 2022 SEMA Show.I also really dig the white line tires they chose to run.
You have to look close to even see them..Under the custom hood with a porthole in the middle is a cleanly installed Supercharged LSX.Another very cool feature to this 54 Chevy Corvette. It's also slammed on the ground.
Advertisement
So I couldn't see the underside.I would guess it is just as nice as the rest of the car.I couldn't get a lot of information on this 1954 Chevrolet Corvette from The SEMA Show 2022 displayed in the Spyder Lighting Booth.But I can tell You it is very cool.