In this weeks episode we visit Franko, a rockstar musician turned festival organiser who has built himself an incredible house bus, which is parked up in an amazing community of which he is a founding member.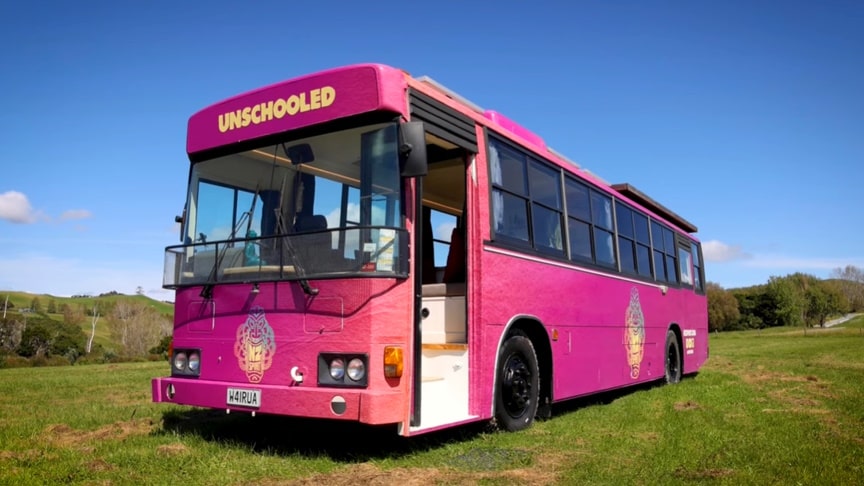 source/image: Living Big In A Tiny House
Looking at this community, it's easy to wonder if it could be the coolest place on earth to live! The community, named Tūmanako Hope, was created when a group of people, bonded through a music and wellness festival, decided to create a community and with it a new way of life. The result is incredible.
And Franko's bus is just epic! Totally DIY, and designed to be an on-road apartment for this touring musician, the Unschooled bus is an amazing home on wheels.
Advertisement
I'm often surprised by Skoolie conversions and the potential to take something at utilitarian as a bus and turn it into something so homey. We hope you enjoy the tour of this amazing home and community!