The Mack B series was a line of heavy trucks produced by Mack Trucks between 1953 and 1966.It is regarded as the best known Mack model and many still survive both restored and not. They were available in a variety of configurations, including as fire trucks and school buses.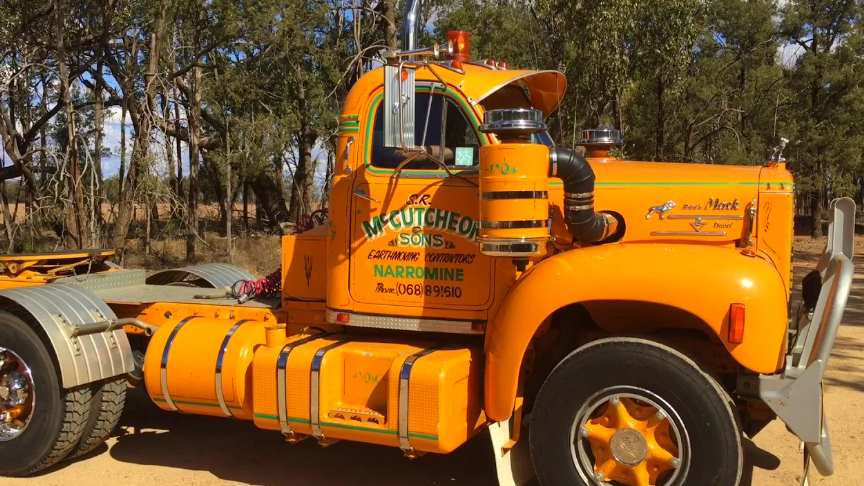 source/image: trucktvaustralia
The B model was replaced by the Mack R series models.In this video Lachlan McCutcheon backs his old 1965 B615 Mack out of the shed. Listen to the beaituful note on the V8 GM871 'bird scarer' engine.
The two-stroke V8 GM 871 "bird scarer" engine isn't original – it was taken from an armoured personnel carrier not long returned from the Vietnam War.
Advertisement
The 71 cubic inches per cylinder (9.3 litres) power plant was cranked up from 318 horsepower to 350hp (260kw) via a change of injectors to achieve road train rating, and the box is a 13 speed Roadranger. The Lachlan McCutcheon family spent $100,000 doing up the old B model.via/read more: ownerdriver