Check out this video of the 1964 Dodge D100 Street Truck #slmdram from the 2019 SEMA Show…What a cool truck.The paint has a warn weathered look and the color is a lite green with grey primer peeking through.The patina look has become very hot the last few years. This truck is different.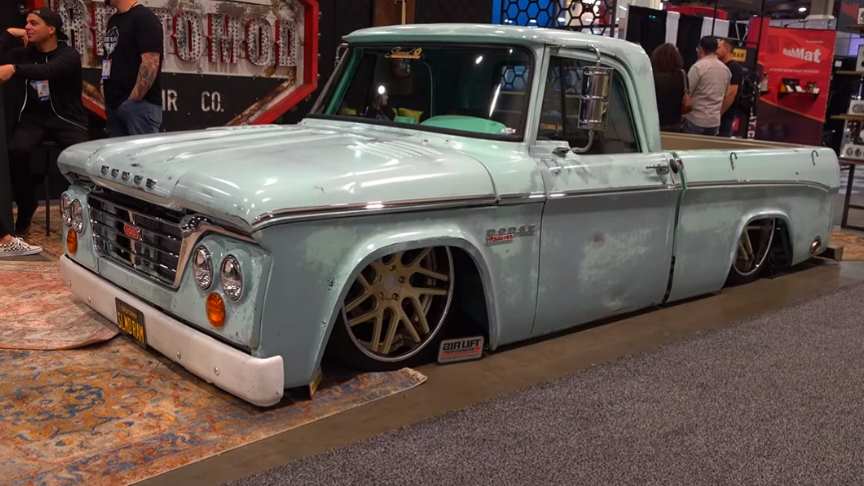 source/image: ScottieDTV
There is no rust on this truck…And I don't think there is even a dent.. But it shows the sign of a lot of wear.Maybe even care.lol.It almost looks like someone polished the paint off it.I think it works.The interior is all custom and to match the outside the leather they chose shows the perfect amount of wear.
Custom steering wheel and Gauges the parts they left painted and the parts they covered in leather is just right…No one set of wheels will make everyone happy but I'm good with the ones they are running on this 1964 Dodge D100 from the 2019 SEMA Show..And they are covered in a bronze color that works well with the rest of the build.The outside of the bed has that worn look going on..
Advertisement
The inside is all finished to a high level with a see through plastic panel so you can see all the awesome custom suspension that's the underside of this truck from the 2019 SEMA Show. #slmdram was built to cruise and look cool and I think with the all the custom details and a 6.4 HEMI under the hood it should do both of those things very well./via/read more: ScottieDTV