At one time this 1968 Chevrolet Chevelle was a given away at a Shades Of The Past Car ShowThen a few years back while it was at The Big Oak Garage getting some light damage fixed when another client happened to be in the shop checking on His other build and fell in love.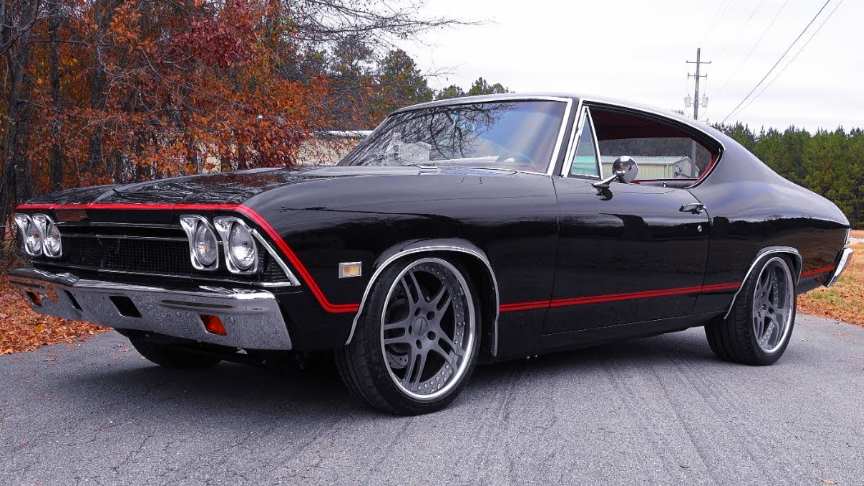 source/image: ScottieDTV
Willie the new owner is not one to keep things the way that He found it so He had The Big Oak Garage make a few changes.The car was already a big block car but Willie wanted a more modern big block.It was a 4 speed.He had that upgraded to a 5 speed.Tires and wheels had to be changed to meet His taste.
And He wanted a console for His Big Gulp cup and the remote to the stereo.The day I found it, It was not only looking good.It was sounding like a beast.The car is close to what You would have ordered from the factory.
Advertisement
No modifications have been made to the body.It's had the things upgraded that didn't change the cool of a 1968 Chevrolet Chevelle only enhance it.I'm a fan of this generation of Chevrolet Chevelle and with The Big Oak Garage touch added to it.I'm sure You will to.// ScottieDTV