BMW are introducing their second all electric car to the market next year. That car, will be the i4. We take a look around at the concept i4, which has the same amount of horse power as their v8 engines produce. What's cool is, the production car will look almost the same as this concept.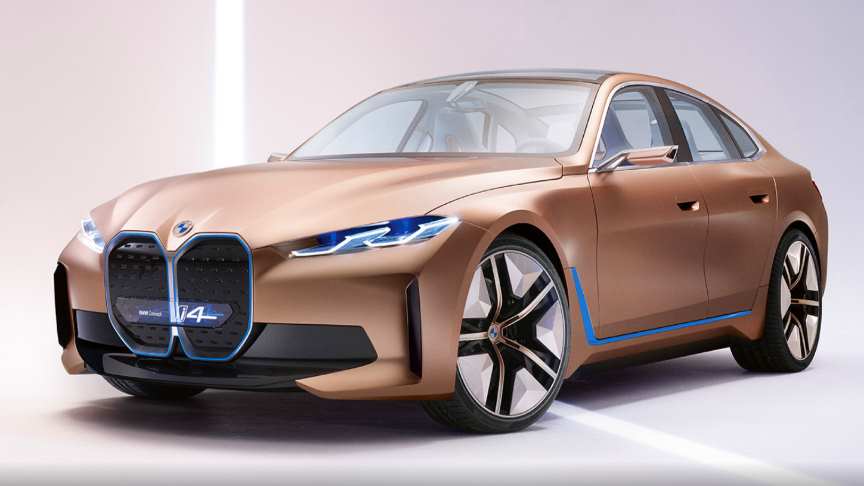 source/image: Supercar Blondie
The BMW Concept i4 achieves breathtaking performance figures. Driver and passengers can look forward to a tremendous sporty driving sensation that cannot be expressed with figures alone. Watch the video from Supercar Blondie for more info:
This almost silent dynamic power development is something that simply has to be experienced. With its outstanding range of up to 600 kilometres, the innovative BMW electric car sets new standards in terms of everyday usability and long-distance capability.
Advertisement
The automaker says that "the electric motor developed for the BMW i4 delivers a maximum output of around 390kW/530hp."The sprint from naught to 100 km/h (62 mph) takes "approximately 4 seconds," while its top speed will be "over 200 km/h".