In this video from Steve Holcomb Pro Auto Custom Interiors, I showed up just as they were finishing the custom leather interior in this 1969 Chevrolet K10 4×4. If You follow the channel You know that the off road 4×4 is not what Steve at Pro Auto Custom Interiors is known for.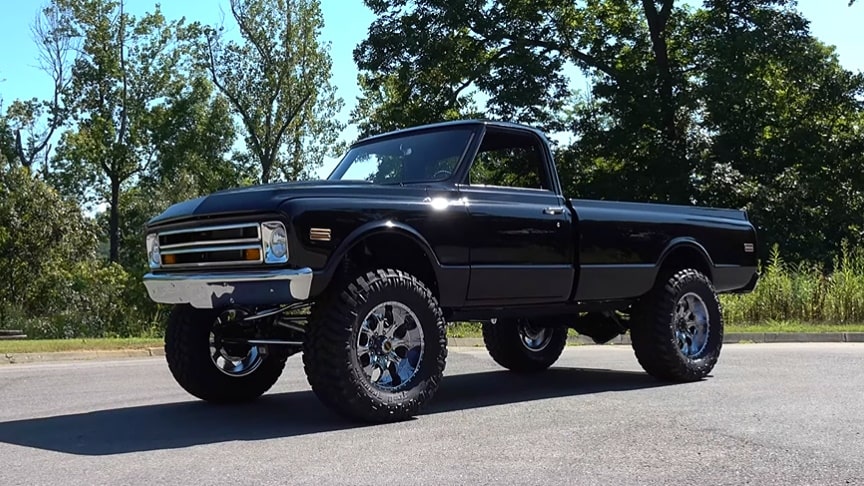 source.image: ScottieDTV
hey are better known for Hot rod, Street Rod, Street Machine type of interiors. Now, don't get Me wrong from what Steve tells Me.This 69 Chevy K-10 will smoke all four tires. We didn't get to verify that, But it sounds like it could do it.So it's a Hot Rod!!
The body is all black with some custom touches that you would have to know these trucks to see. The interior that Steve Holcomb Pro Auto Custom Interiors designed for this 1969 Chevrolet K10 goes perfectly with the rest of the build.
Advertisement
It's black with just a touch of blue.Bringing the blue from under the hood into the custom interior.Of course they rocked it and it's the perfect interior for this 69 K10 build. This truck will win some shows I'm sure.But it's going to be a lot of fun to drive to! A 1969 Chevrolet K10 4X4 from Steve Holcomb Pro Auto Custom Interiors Check it out