In this video from The SEMA Show 2022 held in Las Vegas NV, I catch up with this 1970 Plymouth Superbird powered by a hemi Hellcat 900HP Engine. This 70 Superbird is covered in a Petty Blue shade of color.Wouldn't guarantee it as exact Petty Blue.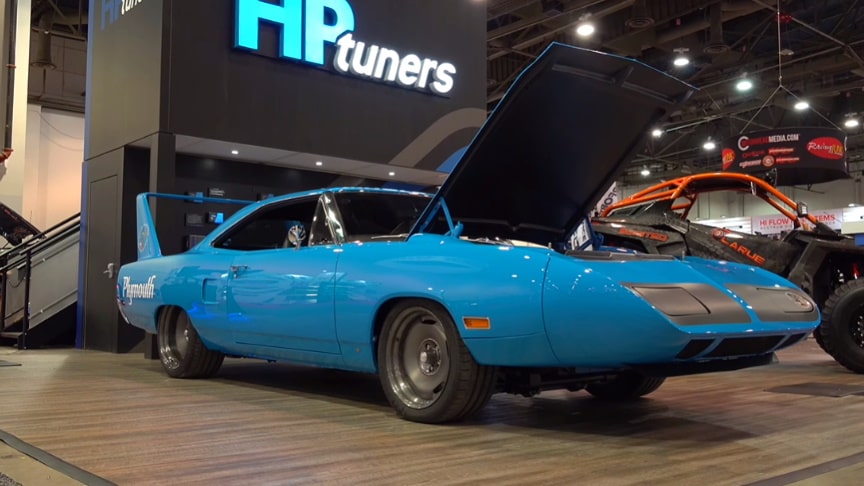 source/image: ScottieDTV
But if not, It's real close, I really dig it!! The custom interior is close to what the stock interior in a 1970 Plymouth Superbird would have looked like back in the day, Just much nicer in material and quality of work.Very fitting for this build!
Wheels are always a personal choice and no one set will please everyone. The solid aluminum grey color wheels they chose to run on this 1970 Plymouth Superbird from The SEMA Show 2022 work well for Me! Under the hood is a very cleanly installed modern Hellcat HEMI Engine putting out around 900HP!
Advertisement
The suspension and brakes have all been upgraded to modern technology so this 1970 Plymouth Superbird should handle better and be faster than the original Plymouth Superbird. This 1970 Plymouth Superbird Hellcat HEMI from The SEMA Show 2022 is the perfect mix of classic style with modern technology!! I'm a BIG fan of this one.I'm sure You will be too.