Originally designed in 1968 by architect Matti Suuronen this amazing creation is like looking into the future from the past.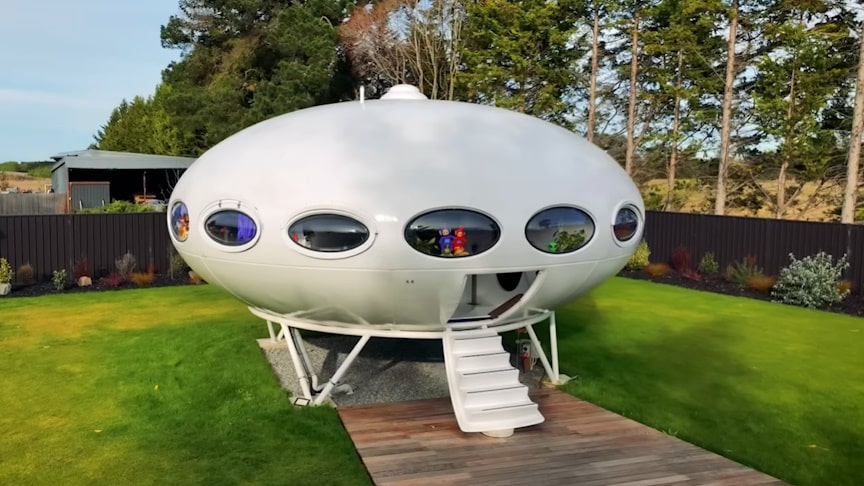 source.image: Living Big In A Tiny House
Shaped like a UFO, the incredible Futuro House is absolutely spectacular.Owner Nick has lovingly restored and renovated this marvel from the past, keeping with the original theme and style of the1970's when this model was made yet also giving it a super cool modern edge.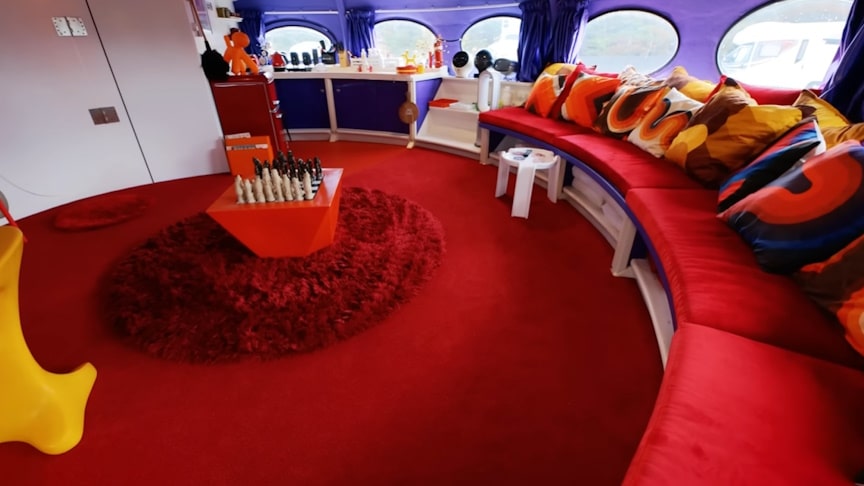 source.image: Living Big In A Tiny House
There's a lot that we could say about the Futuro House, but ultimately, it's best you see it to believe it! Enjoy the full tour of this amazing home.
Advertisement
Nick has created the Area 51 UFO resort as a place where people can escape and completely immerse themselves into the Futuro experience.
Inside Futuro, you will find the living area, which has a dining table and armchairs which pull out into single beds.There are two sleeping cabins with double beds adjacent to the living space.he Futuro is composed of fiberglass-reinforced polyester plastic, polyester-polyurethane, and poly(methyl methacrylate), measuring 4 metres (13 feet) high and 8 metres (26 feet) in diameter.