Watch and hear the beautiful Ferrari 388 GTBi, a restomod of the 308 GTB/GTS build by Moto Technique, driving on the beautiful roads of Engadin, in Switzerland, during the 2023 Bernina Gran Turismo and the 2021 Passione Engadina.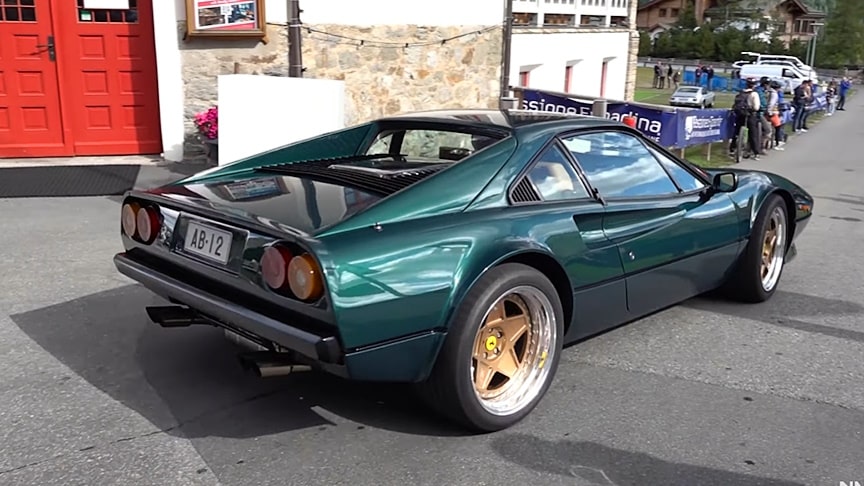 source.image: 19Bozzy92
The original 3.0 Dino V8 engine has been increased in displacement up to 3.8-liter and it has been fitted with 8 gorgeous individual throttle bodies. But the changes made obviously don't stop here.
New suspensions have been added such as various elements modified in order to improve rigidity. There's a new twin-fan cooling set-up under the nose, while the rebuilt steering has a higher ratio and the addition of electric power assistance.
Advertisement
Rear arches are flared by an additional 50mm, in much the style of the Group 4 308, to house wider 18-inch alloy wheels and 235/40 front and 315/30 rear tyres.