Rebecca lives full time in this custom tiny home with her son. She custom designed this tiny home to suit her and her son's needs and she did a wonderful job!Starting in the kitchen, she included mirror backdrops that really open up the space.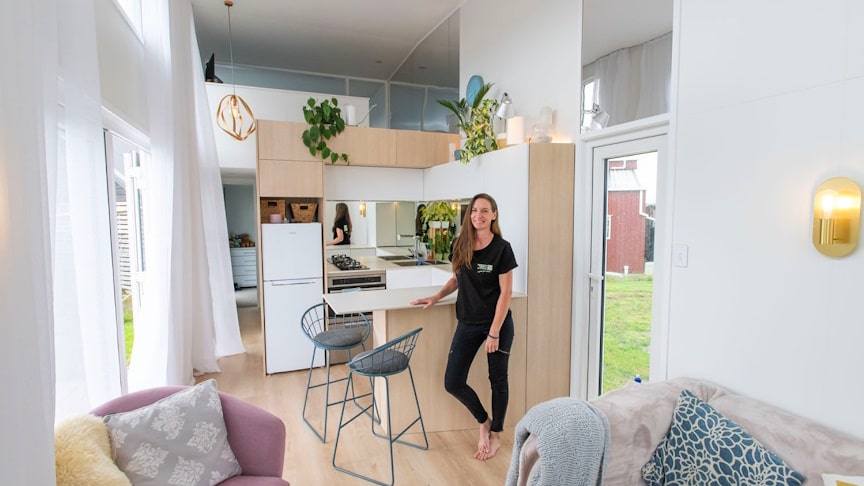 source.image: Tiny Home Tours
The U shaped kitchen allows plenty of room for cooking with a ton of design and storage hacks. Her living space is one of the most spacious living areas I have ever seen in a tiny home. She purposely designed the living area so the open space would not be overpowering while feeling inviting.
After a relationship ended, Rebecca found herself living tiny by happenstance while staying with family. During that time, the idea of living tiny solidified in her mind and she knew she had to make it happen.
Advertisement
While I loved her tiny home, my favorite part of the video is the tenacity Rebecca showed in making this lifestyle work for her. She did not give up on her tiny living dreams and made it happen!