The De Tomaso Pantera is a mid-engine sports car produced by Italian automobile manufacturer De Tomaso from 1971 to 1992. Italian for "Panther", the Pantera was the automaker's most popular model, with over 7,000 manufactured over its twenty-year production run.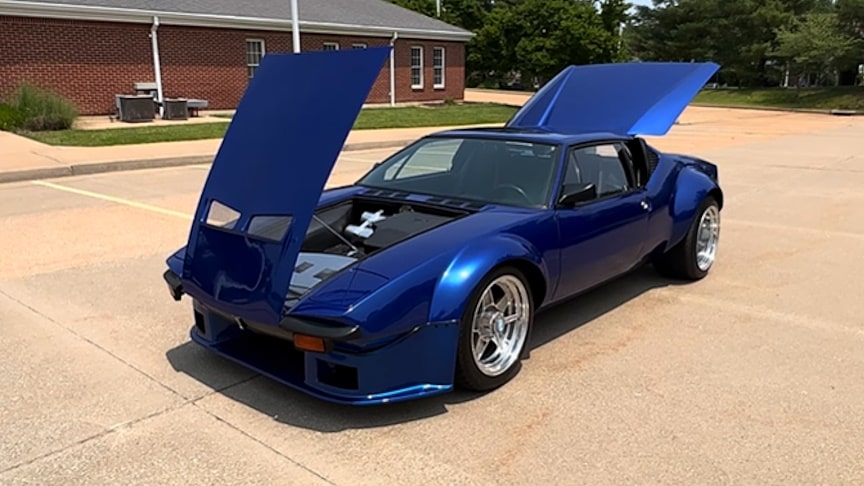 source.image(PrtSc): West Port Auto Center
1971 De Tomaso Pantera #1,341 was one of the first 75 imported to the USA. This is a rare Push-Button Model and was hand built by Vignale Coachworks in Italy 1971. The first 75 Panteras were originally slated to go to European market, but was redirected for exportation to the United States after the agreement with Ford was finalized.Video by West Port Auto Center:
This group of 1971's were the only factory hand built Panteras to be imported into the United States by Ford. later models were built in the Modena, Italy factory and no longer built by hand. There were 382 total Pushbutton models produced.
Advertisement
Reflecting its makers' transatlantic ambitions, the Pantera came with an abundance of standard features which appeared exotic in Europe, such as electric windows, air conditioning and even "doors that buzz when … open".
Some specifications:
Featured in Popular Hot Rodding Magazine
Featured in David & Linda Adler's "Extreme Panteras" Book
654 Horse Power @ 6,100 RPM – Without Nitrous
Machine Work / Basko Racing Engines
Assembly / Joe Martin Racing Scottsdale AZ Engines
Engine 351 Cleveland
Block 1971 Cleveland
10:1 Compression
Bore 0.30 over stock 357ci