Few cars are as "American" as the Cadillac Eldorado. On this Time Warp, we're going to back to 1972 and experiencing the open air in an Eldorado drop top. Thiis car may be an incredible example of American excess, but it's also a blast to drive.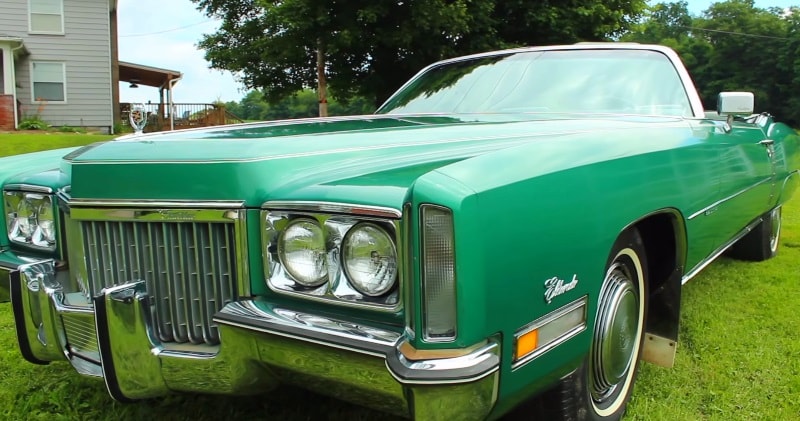 source/image: AutoMoments
Both the coupe and convertible versions of the new Eldorado received several facelifts from 1971 through 1978. The initial model was fitted with an 8.2L V8 unit delivering 370 hp, but Cadillac decided to replace it with a newer 7.0L V8 (producing 180 hp) in 1977 – a year after discontinuing the convertible variant.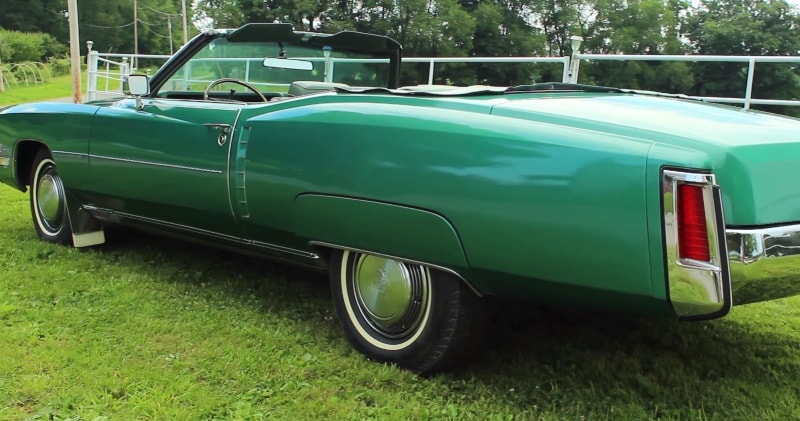 source/image: AutoMoments
Also in 1977, the Cadillac Eldorado underwent its first important exterior chances, featuring a revised front grille. As far as the convertible Eldorado was concerned, the last 200 units were sold under the name of 'Bicentennial Edition' in 1976.
Advertisement
The 1971 Eldorado was substantially redesigned, growing two inches in length, six in wheelbase and featuring standard fender skirts, all of which gave the car a much heavier appearance than the previous year.
Door glass remained frameless, and the hardtop rear quarter windows were deleted, replaced by a fixed "opera window" in the widened "C" pillar.A convertible model rejoined the line-up.