The Royal Air Force flew one of its A400Ms through the Machynlleth Loop (nicknamed the easier to pronounce Mach Loop) in the spectacular countryside of west-central Wales on 19 April 2018.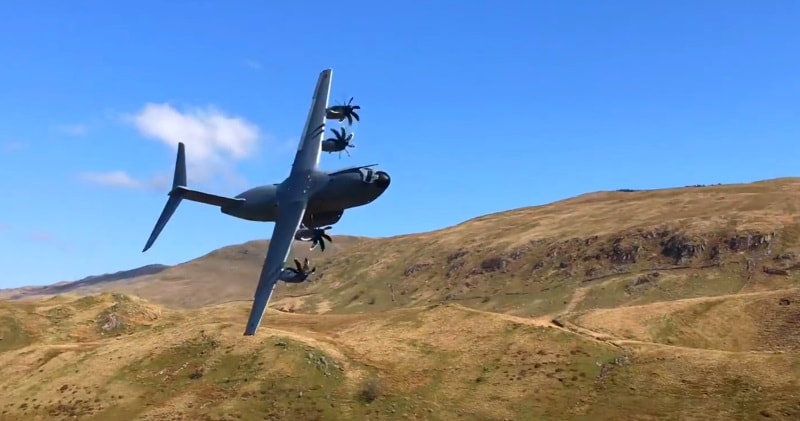 source/image: eddy fitzpatrick
An A400 from the Royal Air Force's 70 Squadron visit the Mach loop.The aircraft is the successor to the RAF's aging C130-K 'Hercules' fleet, providing an upgraded tactical airlift and strategic oversize transport capability.
This training area is within the Low Flying Area (LFA) LFA7, which covers most of Wales, and so is a favourite spot for plane watchers.
Advertisement
A number of them were perched up high the other day when they suddenly spotted the A400 skimming over the ground.The A400M combines the capability to carry strategic loads with the ability to deliver even into tactical locations with small and unprepared airstrips.