In this video from the 2021 SEMA Show held in Las Vegas NV, I catch up with this very cool 1972 Datsun 240Z.LSZ.I found this 1972 Datsun 240Z back in the Battel Of The Builders area of the 2021 SEMA Show.It appears to be a street car with the ability to hit the track when You're ready! It's covered in a dark grey metallic paint trimmed in black.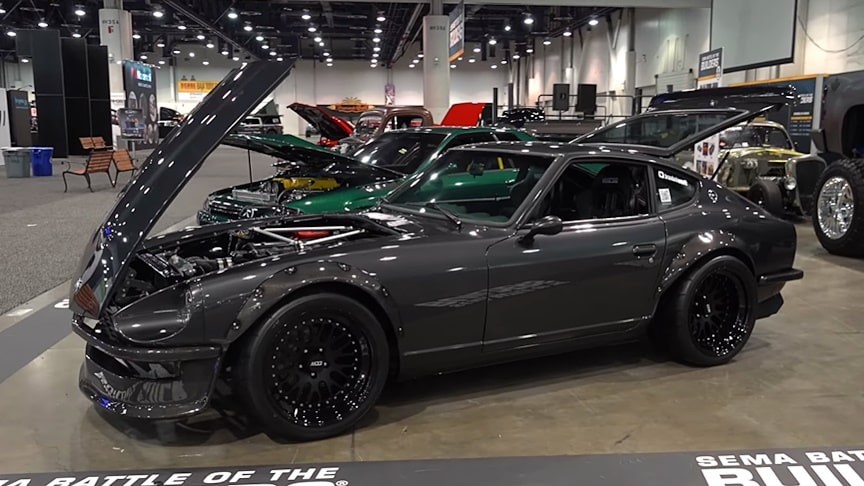 source.image: ScottieDTV
A aggressive look that it wears well. The race inspired interior is done in black.and appears to be very functional.Wheels are always a personal choice and no one set will please everyone.The ones they chose to run on this 1972 Datsun 240Z from the 2021 SEMA Show work well with the rest of the aggressive look of the build.
Under the hood is a very cleanly installed LS1 and when I say clean.I mean better than if Datsun had installed in back in the day.
Advertisement
This 1972 Datsun 240Z was obviously built to drive so the suspension and brakes have been upgraded to the latest technology.There is a ton of work done to this car.All of it to a very high level and none of it takes away from the original cool of a 1972 Datsun 240Z.