Shaye is no stranger to building and designing tiny homes. She has over 10 years of experience with tiny homes and this modular tiny house is evidence of her expertise! There are tons of clever design elements executed in this build.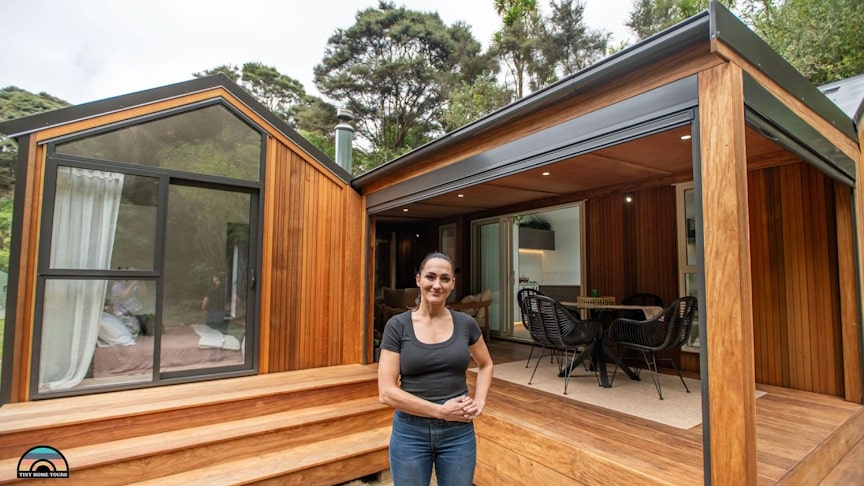 source.image: Tiny Home Tours
When all three sections of this tiny home are put together, it creates a fabulous living situation. Can you imagine having this on a remote piece of land!?
Also, another great function of this tiny home would be the possibility of giving children their own personal space while living tiny.While this tiny home is an AirBnb, we wanted to share it on the channel because we felt as though there is a ton to learn from Shaye.
Advertisement
My favorite design element is separation achieved with this design. As many of you know, most tiny homes feel as though there is only one room with different sections. Her design really pulled off the separation of space that most tiny homes do not have!