The Paymaster was designed in the late 1960s by trucker/inventor Dean Hobbensiefken in Lyons, Oregon. He wanted to build a truck that would be more aerodynamic, more fuel efficient, and easier to maintain. The wedge-shaped cab and roof-mounted spoiler help smooth the flow of air over and around the truck and trailer.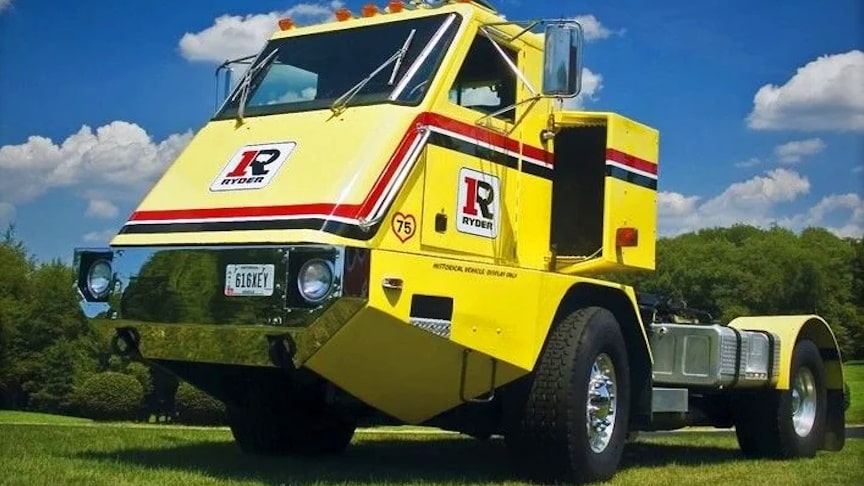 After building two initial units, truck rental company Ryder Corporation bought the design and had ten units built for testing. Due to the economy at the time and low driver acceptance, the design was returned to Hobbensiefken.
Three more units of an updated design were built, but there wasn't enough interest for further production. Despite its lack in popularity, the design does have some innovative features. The radiator intakes on the sides may not look good, but they were efficient.
Advertisement
There are ground effects on the front; that would improve the air flow. The truck has a narrow cab, and the seat reclines into a bed. It was efficient and light, but if you bought one, you would own it for a long time; there wouldn't be a used truck market for an unpopular truck design.