Designed in the heart of the city, to be driven in the heart of the city'. Watch the official unveil of the Concept 20-23 show car – a sporty, electric city car. It was conceived by the team of young designers at Nissan Design Europe (NDE) in central London to celebrate 20 years since the studio opened.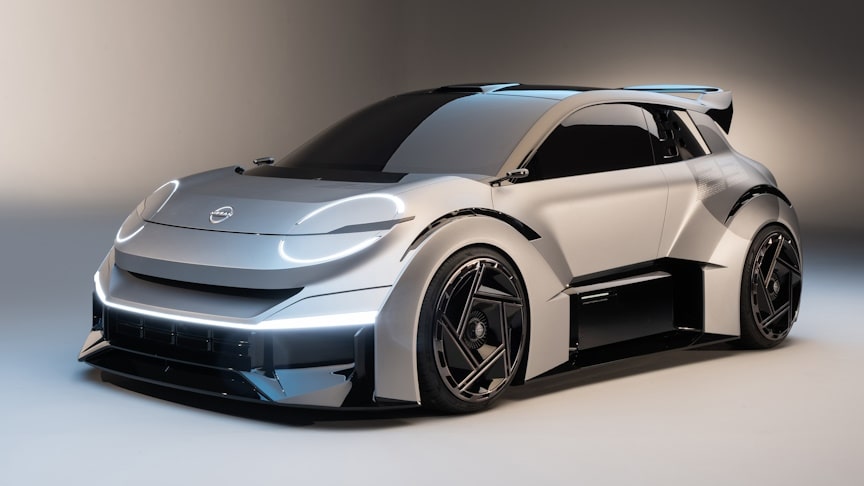 source.image: nissan
Nissan has unveiled a new all-electric concept car to celebrate Nissan Design Europe's 20th anniversary in London.Dubbed Concept 20-23, the design study envisions a sporty urban electric car that takes inspiration from Nissan's participation in Formula E.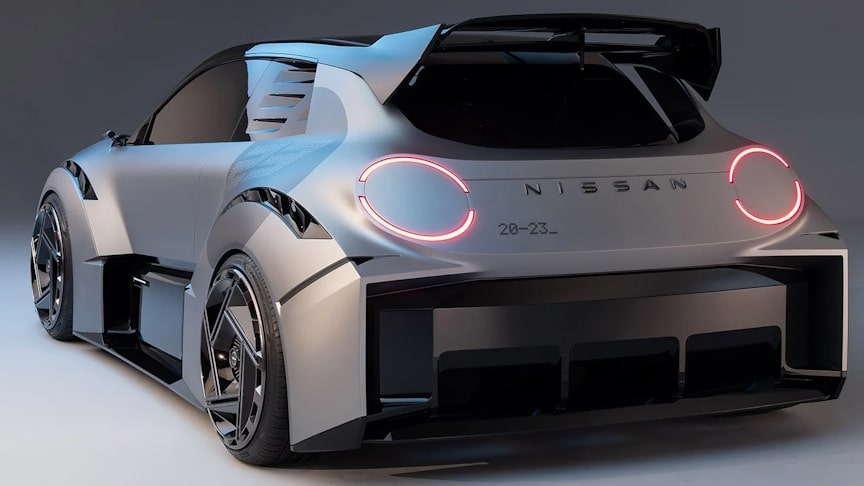 source.image: nissan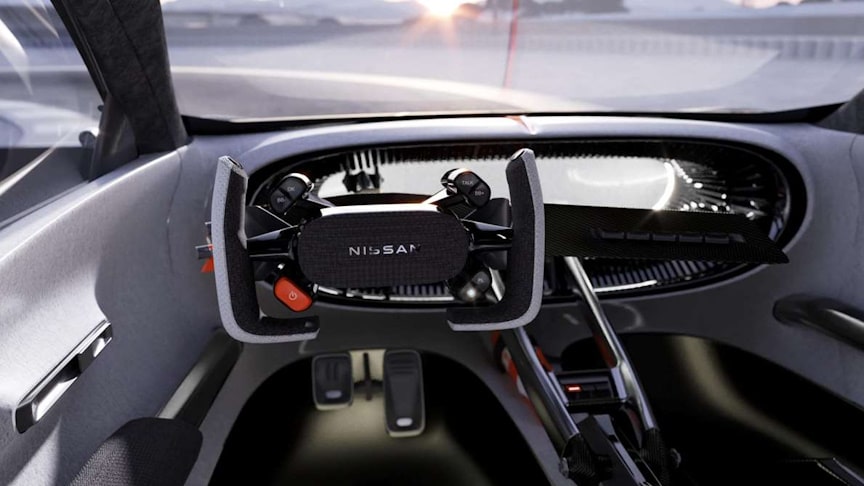 source.image: nissan
On the exterior, the Nissan Concept 20-23 boasts a striking design defined by extreme aerodynamic addenda both at the front and rear, coupled with deep skirts. The Nissan 20-23 is hence a bold concept car. Compact in size, it nevertheless sports generous track widths, accommodated by very rounded mudguards that make the model look bigger than it actually is.
Advertisement
The interior is minimalist, to keep the weight of the 20-23 down and help give continuity to the racing style of the exterior. Here, all the car's functions can be controlled via buttons on the steering wheel reminiscent of an F1 car, while the wraparound seats ensure that the body holds up well even between the kerbs of a circuit.
The long extended steering column, complete with a rectangular sports steering wheel, enhances the driving experience. A carbon-fiber mount supports the steering column, adding a touch of elegance. However, Nissan remains tight-lipped about the electric powertrain that would best suit the Concept 20-23.