If you were checking out cars back in 1975 the AMC Gremlin probably would not have been top of your list of dream rides for that year. But at the 2019 SEMA Show this 1975 AMC Gremlin Mogwi Would have been at the top of your must see list. Crazy how a bunch of custom fabrication work and a imagination take a car from no way.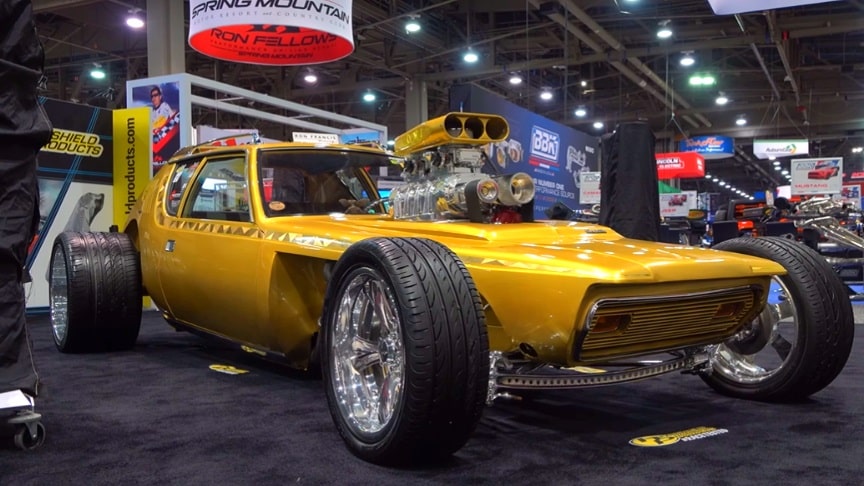 source/image: ScottieDTV
And if You are going to wow people at a event that is full of WOW!!. Take one of the ugliest cars in American history and turn it into a very cool hot rod!!.You have to check out this 1975 American Motors Corporation Gremlin from the 2019 SEMA Show. Everything is custom.
Not a panel has gone untouched. Covered in gold paint straight out of the 70's that makes it even cooler…Big wheels out back and littler ones out front. A whole in the custom hood a 304 V8 with a blower sticking out of it. Very cool!. The interior is all custom and very fitting for this build.
Advertisement
They even used some blue jean material on the seats as a tip of the hat to the Levi package offered back in the day. This 1975 AMC Gremlin from the 2019 SEMA Show is a very cool over the top. Built to WOW car that you have to see to believe.