Stan was a loyal backpacker, trekking some of the most famous trails before making a home life on wheels. The idea of living stationary was beyond his nomadic style, thus came to the bus called Serendipity!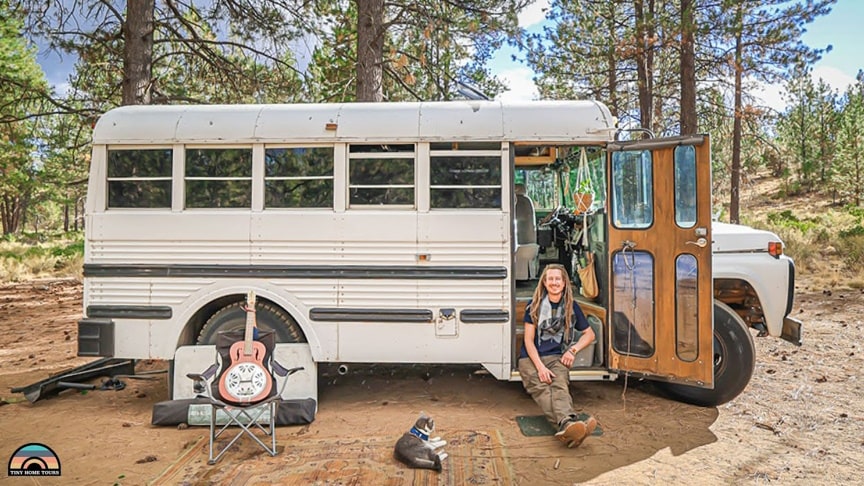 source/image: Tiny Home Tours
It's a 1977 Ford B500 short bus self-converted into a tiny home on wheels. He and his cat Ash travel nationwide with a spare set of wheels mounted on the back.
His 2011 DRZ 400 Motorcycle allows for quick transportation away from camp. His interior setup has an open layout that works well for his daily routine.
Advertisement
Although he has all of the original windows, they're limo-tinted, providing privacy and temperature control on hot days!