This is the Aston Martin Bulldog, a one off concept car produced by Aston Martin in 1979. The car sounds amazing with its 5.0 liter V8 engine!Released in 1979, the Aston Martin Bulldog was a wedge-shaped, mid-engined, one-off concept originally intended to go into small-scale production and turn the brand into a serious supercar player.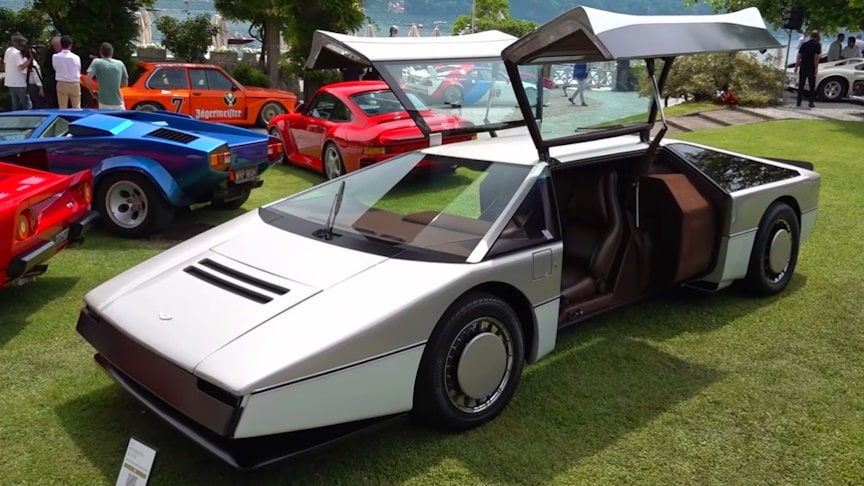 source.image: NM2255 | Raw Car Sounds
The Bulldog is powered by a 5.3L V8 engine with twin Garrett turbochargers that produces 600 bhp the engine was capable of 700 bhp on the test bed—and 500 lb⋅ft maximum torque.
When it came out, Aston Martin claimed the car was capable of 381 km/h, but the fastest speed the car was recorded doing 307 km/h during a test run at the Motor Industry Research Association track in late 1979.
Advertisement
Bulldog's dashboard was considered futuristic in 1977.Massive gullwing doors provide access to the cabin. Inside, there were digital instruments. In testing during the era, the vehicle reached 192 mph.The interior is upholstered in leather with walnut trim and uses multiple LED buttons like the Lagonda.