Join Nathan as he proudly guides you through his self-converted bus, a story of resourcefulness, friendship, and a love for the road. With a total investment under $10K, including the purchase of the bus, Nathan's home is a sanctuary of ingenuity and island-inspired aesthetics.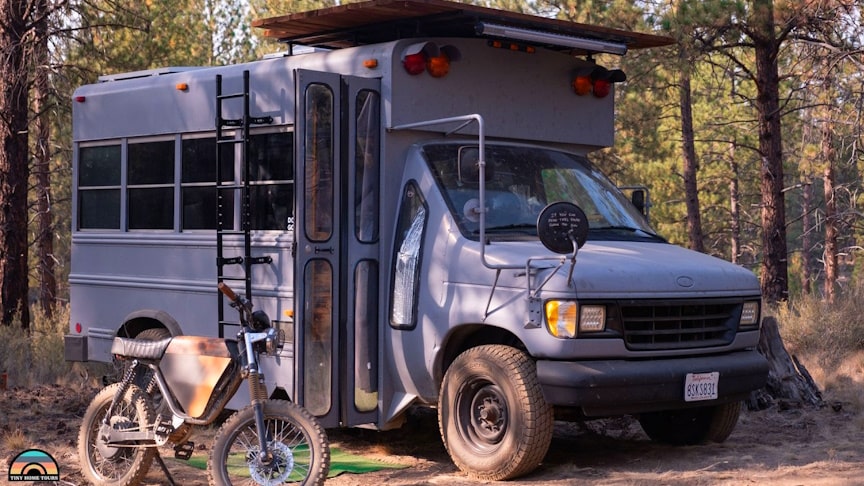 source.image: Tiny Home Tours
Explore the twin-size bed crafted from repurposed materials, sitting atop a practical garage space housing essential utilities. Nathan's standup closet and 'Book Nook' demonstrate his knack for creating multi-functional areas in a compact environment.
His space is a testament to sustainable living, featuring solar panels that power his home. The bus's interior, insulated and adorned with climbing holds and national park posters, reflects Nathan's love for nature and adventure.The living room quarters boast a long bench with beautifully upholstered cushions, perfect for storing clothes and camera gear. The blackout curtains and industrial curtain rods add to the bus's cozy yet chic feel.
Advertisement
Witness how Nathan's kitchen came to life through the generosity of friends, featuring a dorm-gifted fridge and a marble countertop from leftover construction materials. The kitchen is equipped with a DIY plywood extension, a large basin sink, and a convenient magnetic spice rack that adds personality and function to his cooking space.