A hybrid from 1980? And it's a Briggs & Stratton? Jay does a full road test on this one-of-a-kind concept that hasn't been on the road since 1988!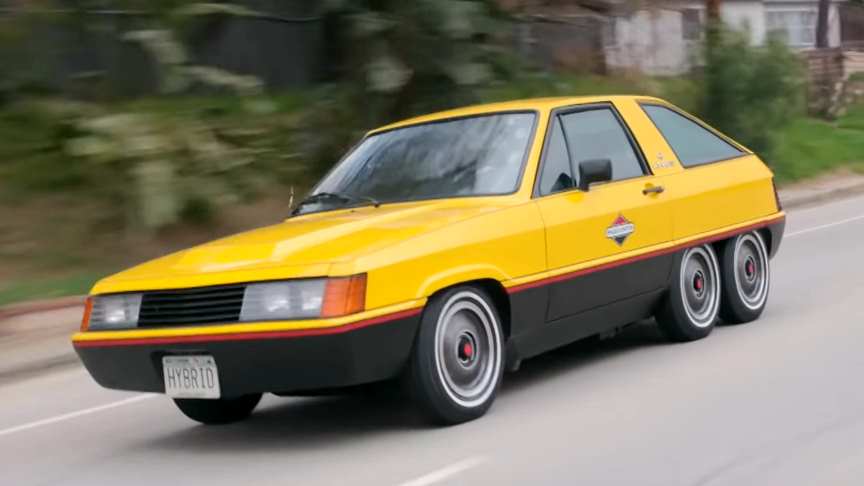 source/image: Jay Leno's Garage
The car can be driven using its air-cooled gasoline engine/lawnmower engine, electric motor, or both, similar to most other modern hybrid cars,the car has 40-60 miles of electric range.The rack-and-pinion steering, front suspension, and four-speed manual gearbox were all taken from a Ford Pinto.
The Hybrid was a forward-thinking concept car from the unlikeliest of sources: small-engine manufacturer Briggs & Stratton. Eager to promote the company's new air-cooled, horizontally opposed 2-cylinder engine, Briggs & Stratton set out to develop a concept car using its new powerplant as the centerpiece of the novel powertrain.
Advertisement
Power for the electric motor was stored in battery pack that consisted of 12 6-volt batteries located under the rear cargo floor. A separate 12-volt battery was used to power the car's headlights and other accessories. The Hybrid Concept's 4-speed-manual transmission was a Ford Pinto unit.//consumerguide