Rallying was evolving quickly, and the Group B regulations for 1982 would push the sport to its limits. Lancia was one of the first to take advantage of new homologation requirements with the Rally 037. A 2.0-litre supercharged four-cylinder engine was mounted in the middle, and pushed out 325hp at its peak./motoringresearch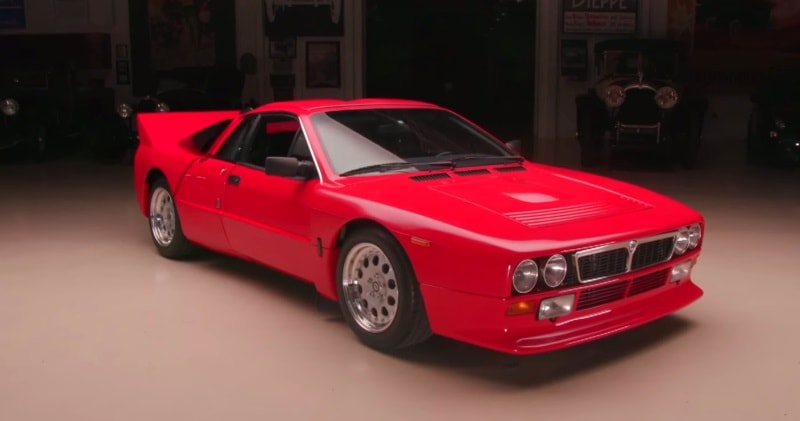 source/image: Jay Leno's Garage
The 200 road cars had just 205hp, though, and weighed some 200kg more than the rally machine. A 1983 WRC title win for the Rally 037 would be the last time a rear-wheel-drive car would take the championship.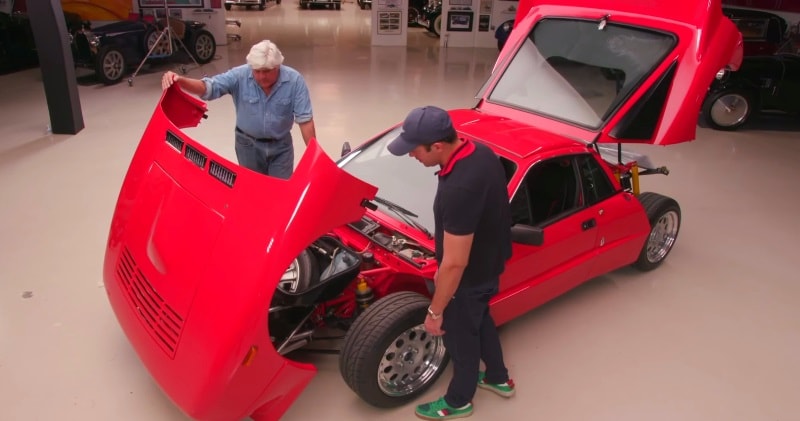 source/image: Jay Leno's Garage
Tasked with following in the Stratos's sizeable footsteps was a car simply known by its internal project number: #037. It was the product of a dream partnership between Lancia, Abarth and Pininfarina, and used a supercharged 2.0-litre four-pot feeding up to 325bhp to the rear wheels.
Advertisement
The 037 took the Constructors' title in the 1983 World Rally Championship; the subsequent success of four-wheel drive meant the Lancia was the last rear-driven car to do so.An independent double wishbone suspension was used on both the front and rear axles, with dual shock absorbers in the rear in order to cope with the stresses of high speed off road driving./classicdriver
The 037 is notable as it retained the rear-wheel drive layout that was nearly universal for rally cars of the pre-Group B period; nearly all subsequent successful rally cars used four-wheel drive, making the 037 the last of its kind.