David Latimer of New Frontier Tiny Home builds some seriously beautiful homes. He featured a tiny house here on The Tiny House Listings channel awhile back called The Alpha that garnered millions of views.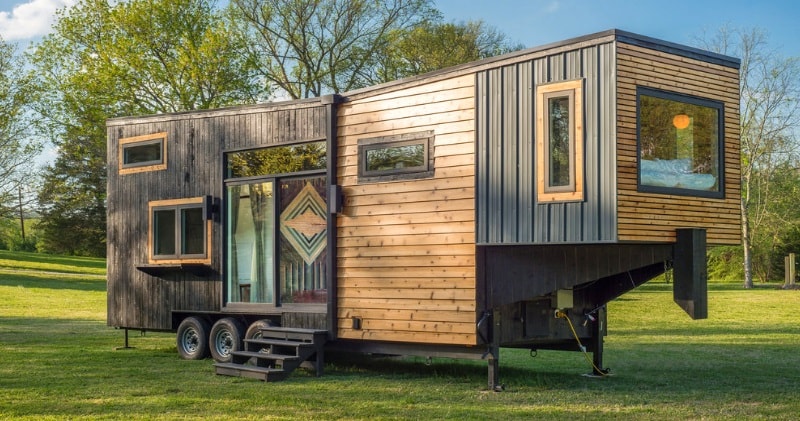 source/image: Tiny House Listings
Now, in this video, David is sharing his latest creation called The Escher. Like The Alpha, The Escher has a garage-style door that folds up to let a huge amount of space inside.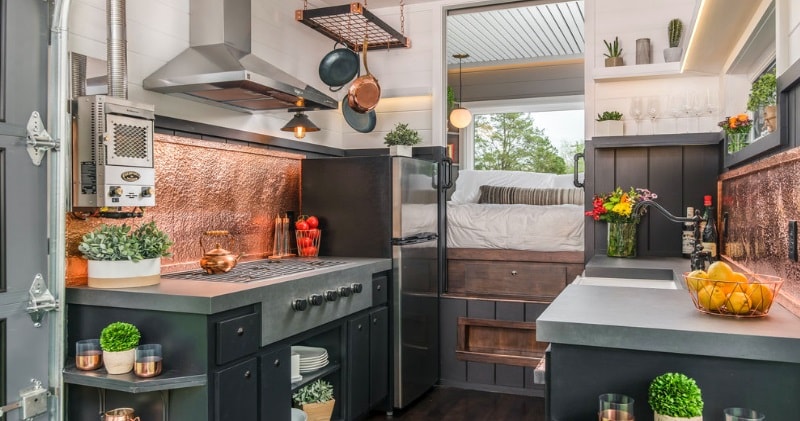 source/image: Tiny House Listings
The home sits on a gooseneck trailer and has a bedroom space for the parents and also a bedroom for their young child.
Advertisement
As you'll see in the video, there are some seriously-custom, seriously-beautiful features featured throughout the entire house.
It's awesome to see a home where so many details and attention to detail were implemented throughout the build. The loft on the other end of the house a separate space for the baby. A beautiful luxury bathroom, a walk in closet, and an office/hallway make this tiny house a perfect solution for a modern family.