Gummies, gummy candies, or jelly candies are a broad category of gelatin-based chewable sweets. Gummi bears and Jelly Babies are widely popular and are a well-known part of the sweets industry.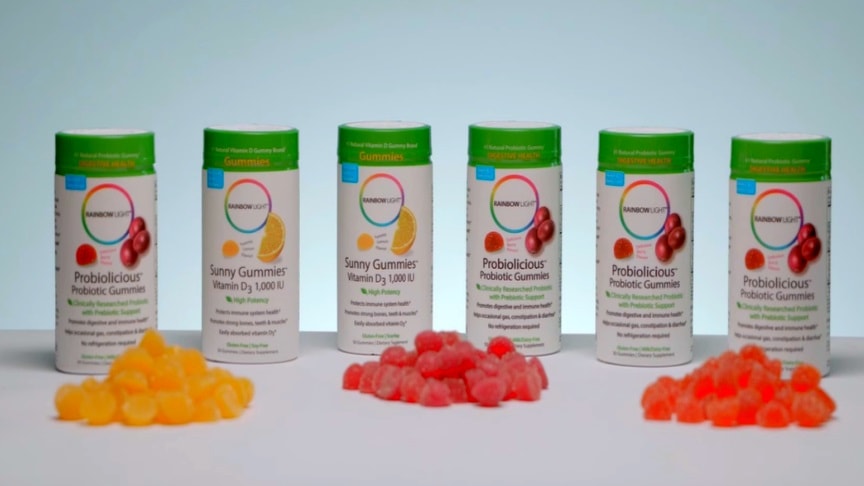 source/image: Science Channel
Gummy vitamins were invented in the late the 20th century by a couple looking for a way to entice their daughter to take her vitamins.Gummy vitamins are not only tasty, but children & adults tend to love them. Getting kids to take their vitamins can be tough but with gummy vitamins they will be excited to take them.
There are several different types of vitamins, including chewable gummies.Gummy vitamins have a pleasant taste and are easy to take. However, most varieties contain added sugars and may not list nutrient content accurately on their labels.
Advertisement
Gummy vitamins are commonly made from gelatin, corn starch, water, sugar, and added colorings. Popular flavors include lemon, raspberry, cherry, and orange.They may include several vitamins and minerals or just a few select nutrients, such as vitamin D and calcium.