If you've got a telescope, give the crowd a show next week. Make the eclipse bigger! Eclipse glasses are okay, but the sun is only as big as your thumbnail at arms length.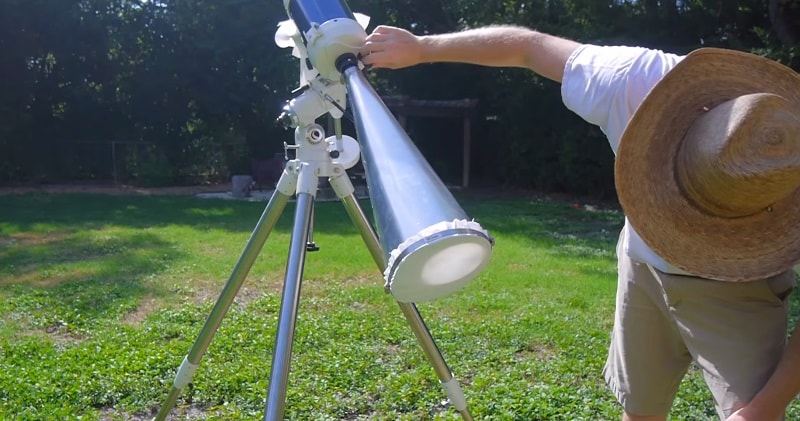 source/image: Practical Engineering
That's not very big. I need something to impress some kindergartners! Hopefully the sun funnel can do it.This simple & inexpensive device makes it easy for many people to observe the Sun simultaneously — and safely!
NASA has instructions on how to build a plastic funnel on its website, but Practical Engineering uses thin aluminum sheets with pop ridges to fasten the edges.
Advertisement
Something like a vinyl shower curtain can act as the crucial rear-projection screen, keeping you from blindness.You can scale a funnel to match your viewing method.