The Mazda RX-7 "FB" is rapidly becoming valuable and winning the hearts of enthusiasts. I'm reviewing this 1984 Mazda RX-7 FB to see why the FB RX-7 is becoming so expensive and to find out why the Mazda RX-7 is such a good driving car and investment.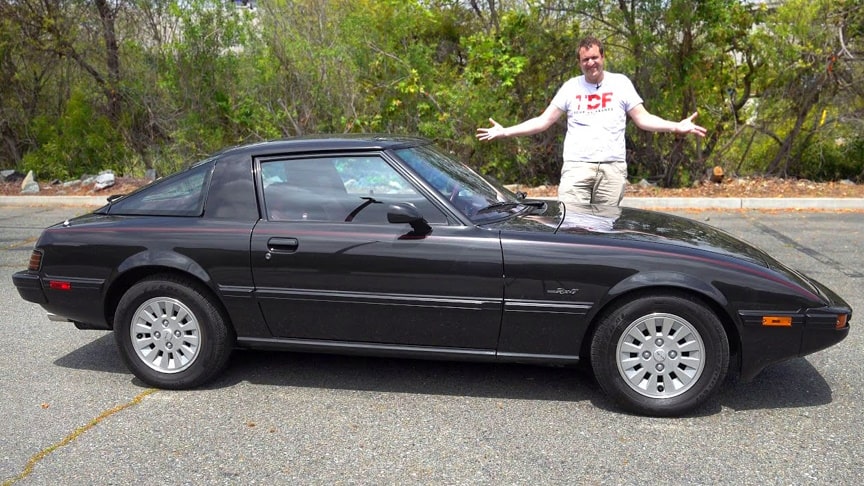 The Mazda RX-7 is a front-engine, rear-wheel-drive, rotary engine-powered sports car that was manufactured and marketed by Mazda from 1978 until 2002 across three generations, all of which made use of a compact, lightweight Wankel rotary engine.The first generation of the RX-7, SA (early) and FB (late), was a two-seater 2 door hatchback coupé. It featured a 12A carbureted rotary engine as well as the option for a 13B with electronic fuel injection in later years.
The second generation of RX-7, known as the FC, was offered as a 2-seater coupé with a 2+2 option available in some markets, as well as in a convertible bodystyle. This was powered by the 13B rotary engine, offered in naturally aspirated or turbocharged forms.
Advertisement
The third generation of the RX-7, known as the FD, was offered a 2+2-seater coupé with a limited run of a 2-seater option. This featured a sequentially turbocharged 13B REW engine.The 1,146 cc (1.1 L) 12A engine was rated at 100 hp at 6,000 rpm in North American models, allowing the car to reach speeds of over 190 km/h (120 mph).