Toyota Hilux turned into an electric car – Toyota Motor introduced a purely electric modification of the Hilux mid-frame pickup truck. The prototype was shown in Thailand under the name Toyota Hilux Revo BEV. Recall that in this country of Southeast Asia the main capacities for the production of Hilux are located.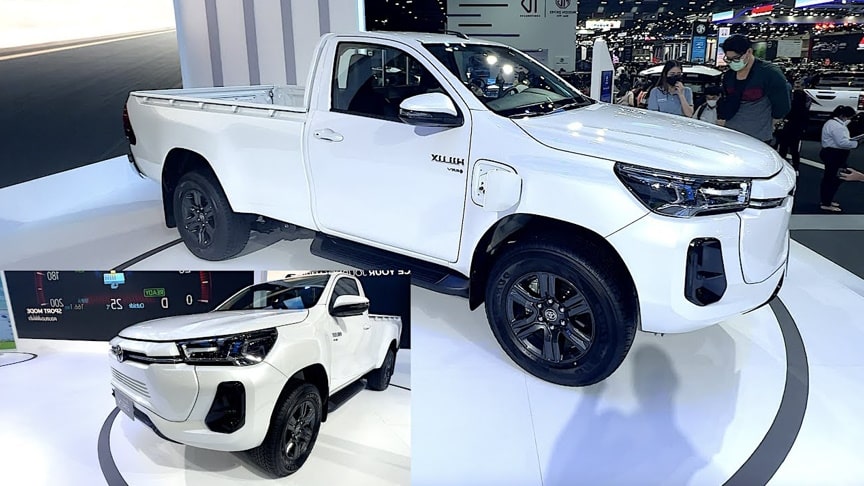 The car was named Hilux Revo BEV Concept, but its characteristics, unfortunately, are not disclosed. The electric car is built on the basis of a conventional version of a pickup truck with an internal combustion engine, but has a number of visual differences from it.
So, for example, in front, like on many electric vehicles, a closed radiator grill is installed, and a hatch for the charging connector is located near the front wheel arch on the passenger side.Toyota has built an electric Hilux. The pickup truck was shown as part of an event dedicated to the 60th anniversary of the Thai division, but the parameters of the power plant were not specified.
Advertisement
At the same time, Toyota President Akio Toyoda once again reminded that electric vehicles are not the only way to reduce harmful emissions. But the Hilux Revo BEV prototype is more versatile. In fact, this is an electric analogue of a conventional pickup truck, but Toyota has not yet given details about its power plant.