The Lamborghini Countach is one of the most iconic supercars of all time. I've reviewed this 1989 Lamborghini Countach 25th Anniversary to show you why the Countach is worth $300,000.The development of the Countach was initiated by Ferruccio Lamborghini with the goal of creating a successor to the Miura. The Countach was styled by Marcello Gandini of the Bertone design studio.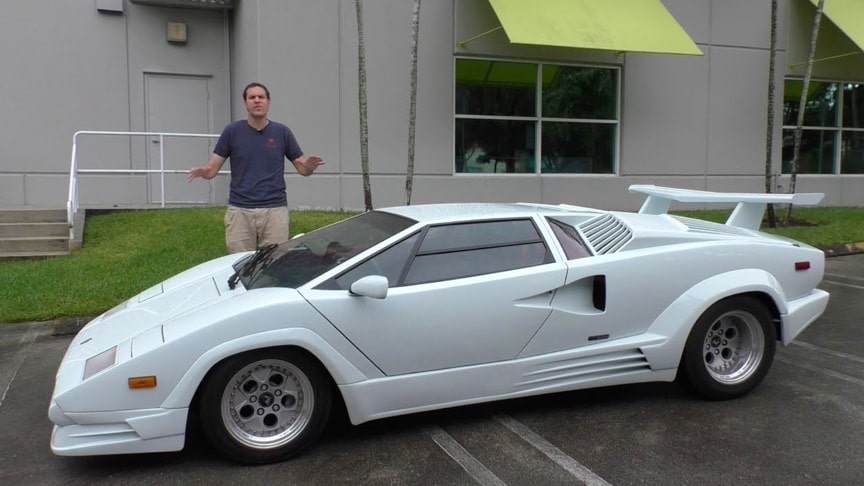 Paolo Stanzani and the Lamborghini engineering team developed an all-steel partial space frame chassis for the LP500 Countach prototype. This prototype chassis was constructed of both a steel sheet and square-section steel tubing, with wall thicknesses between 0.8–1.0 mm (0.031–0.039 in). The front section primarily used stamped and spot-welded sheet steel, with certain areas stiffened by stamped ribs and welded reinforcement panels.
The Countach was designed around the existing Lamborghini V12 engine in a rear mid-engine, rear-wheel-drive layout.This particular car is especially rare on account of having its iconic 5.2-liter V-12 fitted with six Weber downdraft carburetors, as opposed to the more common fuel-injection configuration.
Advertisement
For the 25th Anniversary variant, the Bizzarrini-designed 12-cylinder engine—with those Weber downdraft carbs—was rated at 449 hp. That was a 35 hp increase over the fuel-injected versions that came stateside.The 25th Anniversary Edition was the most refined and possibly the fastest variant of the Lamborghini Countach, accelerating from 0 to 97 km/h (0 to 60 mph) in 4.7 seconds and achieving a top speed of 295 km/h (183 mph).