B-25 Mitchell is a giant scale twin engine masterpiece. With a large 6m wingspan, 4,87m length and a lot of scale detail, this is a very impressive model. Designed for twin 400cc Moki 5 Cyl. Radial and it is equipped with high-quality electric retracts.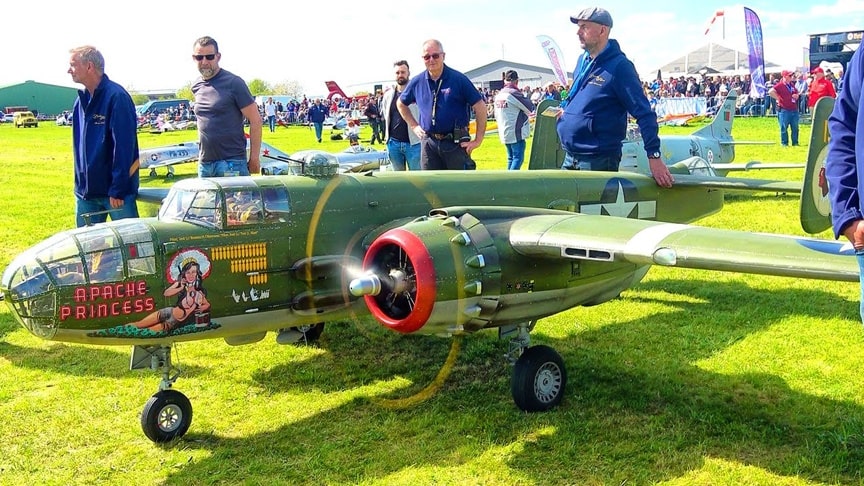 The giant scale B-25 Mitchell is 1/3.3,the basic structures use conventional "modeling" tools and materials such as balsa and plywood, and the techniques are straightforward; easily accomplished by anyone with previous Scratch building experience.
Defined by its oval fuselage cross section, mid-mounted gull wings, tricycle landing gear and greenhouse-style canopy, the B-25 Mitchell was the most prevalent and significant medium bomber of World War II.
Advertisement
The RC B-25 has a fantastic flying characteristics and quick assembly using high-quality balsa and balsa plywood – keeping it lightweight and more durable than your average ARF model plane.The owners of this airplane are: Roland Sabatschus, Michael Sabatschus, Daniel Sabatschus.