Coach House motor homes are loaded with unique and exciting features. One that is probably the most exciting is our patented, one-piece hand-laid fiberglass body. The superstructure is reinforced with carbon fiber and designed to prevent water leaks, rattles and will give you years of trouble-free enjoyment.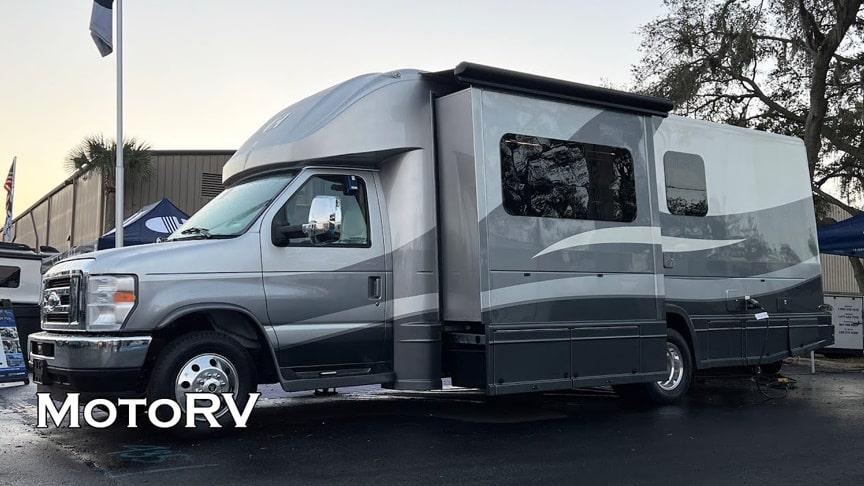 Luxury accommodations wrapped in high-tech and high-performance features that's the Coach House Platinum. The Platinum's Ford E-450 Super Duty chassis features the highest GVWR in its class at 14,500lbs and a GCWR of 22,000.
A brand new 7.3 Liter V-8 gas engine and 6-speed automatic transmission. This new engine provides 350 horsepower 465 foot pounds of torque.
Advertisement
The interior is sleek and modest. Appealing to the eyes and beckoning you to enjoy your time on your much-needed vacation, it is also equipped with firefly multi-plex wiring MCD day/night shade system: soft light by day, privacy at night,Universal utility hookups.